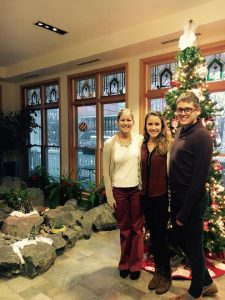 Throughout the year, Augsburg PA students participate in and organize a variety of volunteer experiences in the Twin Cities community. Here are three examples of their work:
Participating in Project Access at Edison High School and other area high schools. As part of the Physician Assistant Education Association's (PAEA) annual forum, several first and second year PA students along with practicing PAs, share information about the PA profession and how to start preparing for a career in medicine. For more information, http://paeaonline.org/project-access-toolkit/.
Raising funds for the Ronald McDonald House with the annual student society 5K run/walk in September.
Participating in a PA student panel for the pre-PA club at the University of Minnesota.