Augsburg PA students enter into the clinical phase following successful completion of the didactic phase. The clinical phase is approximately one year of clinical experiential learning. It is comprised of eight 5-week rotations in inpatient, outpatient, surgical and emergency department settings, as well as a preceptorship and Capstone course. The seven core rotations are in Family Medicine, Internal Medicine, General Surgery, Emergency Medicine, Pediatrics, Women's Health and Behavioral Medicine. The eighth rotation, an elective rotation, may be in any of the core rotation medical settings, or a subspecialty of medicine such as cardio-thoracic surgery, oncology, pediatric trauma, etc. The Augsburg PA Program also offers international elective rotations with clinical partners around the world.
Upon completion of core clinical rotations, students complete an eight-week preceptorship. Preceptorship is an extended clinical rotation, which offers students a longer and more in-depth clinical learning experience. Students are able to choose a primary care, general medicine speciality or a surgical speciality focus.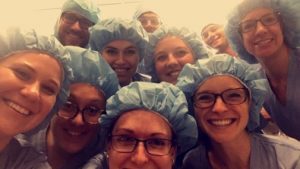 The Augsburg PA Program has taken a unique and highly effective approach to clinical rotation placements. We have a dedicated team that seeks student input while working to strategically place students in rotations that align with their personal and professional goals. Augsburg PA Program has maintained long-standing relationships with health systems in the metro, greater Minnesota and beyond, as well as continuous development of new clinical partnerships.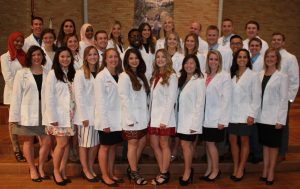 Throughout the clinical phase, students return to campus regularly for examinations and professional development. The examinations are in electronic form or case-based clinical scenarios, including with simulated patients. Professional development occurs throughout the clinical phase and is in collaboration with medical organizations in the Twin Cities area. These activities prepare students for the PANCE (Physician Assistant National Certification Examination) and build a solid foundation to be an exceptional physician assistant.