Anne Kaufman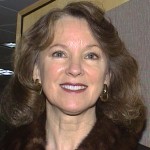 Anne Kaufman, Ph.D. is a Professor Emerita and Director of the Paideia Program at Augsburg College.  She is also President of the Paideia Group, Inc. A graduate of the University of Minnesota, her expertise is in social studies curriculum and development at the secondary level. Her dissertation focused on student engagement in Paideia seminars. In addition, she teaches graduate and undergraduate courses on Paideia, conducts in-service Paideia training programs, directs grant projects, and presents at state, national, and international conferences. Her research focus involves the impact of Paideia seminars on student learning and teacher professional growth.

Abby Rombalski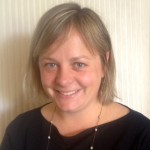 Abby Rombalski has been conducting Paideia seminars in 6th-9th grade English and humanities classrooms since 2004 and has been facilitating the Paideia grant for four years. She earned her B.A. from St. Olaf (English, music, and multicultural studies) and her M.A. in Multicultural Studies and Service-Learning from Middlebury College's Bread Loaf School of English and Goddard College in Vermont. Abby has taught in India, 3 years at an ALC in Scott County, including with the Mdewakanton Dakota Community, and for the past 11 years at the FAIR School, Downtown Minneapolis. She is currently enrolled at the University of Minnesota in the PhD Program for Curriculum and Instruction, Critical Literacy track.

Mark Storck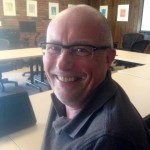 Mark Storck has been teaching at Marion W. Savage Elementary School in the Burnsville-Eagan-Savage School District since 1996, both as an elementary science specialist and a 6th grade self-contained classroom teacher.  Mark's journey with Paideia began in 2009, beginning with a focus on seminar use in language arts, but now encompasses all areas of study in his classroom. Mark earned his BA in geology (with math and speech minors) from the University of Minnesota-Morris, a MS in environmental science from the Indiana University School of Public and Environmental Affairs, a MS in geology from Indiana University (Bloomington), and completed his teaching license work at Augsburg College.  He has worked a few years at several residential environmental learning schools/camps in Minnesota, Michigan, and New Jersey, and also taught 6th grade for two years at The Heart of the Earth Survival School (a Native American survival school in Minneapolis established by the American Indian Movement in 1972).

Elaine Sutton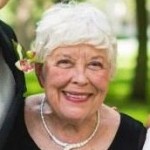 Elaine Sutton recently retired from Monroe Community School in St. Paul, MN after 35 years of teaching experience.  While at Monroe, she taught 5th and 6th graders and was the Paideia Curriculum Coordinator where she provided oversight for staff training and Paideia curriculum materials. Sutton has also been a seminar leader and a presenter at national conferences including the Paideia Group, Inc., a co-trainer for high school teachers and a seminar leader at out-of-state Paideia training.  During retirement, she has volunteered as a Paideia seminar leader in 3rd and 5th grade classrooms.