Opportunities abound to study political science in other areas. Courses have been offered in Egypt, Cost
a Rica, Nicaragua, Tanzania, Cambodia, and New Zealand.  Augsburg Abroad has more information about current opportunities.
Our POL 241 includes a multi-day canoe trip down the Mississippi River, or you can choose to spend a semester immersed in issues of social inequality in the metro area, learning from people and groups actively working on these challenges. More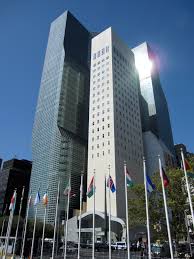 information on this is available through the HECUA program.
Another popular option is our Model UN class, which includes a trip to New York for a week. Consult with any Augsburg political science professor for more information on this.