Our new bachelor's degree program for professionals includes degree programs in top demand that get you to your career. Degrees and programs offered in our evening hybrid format include: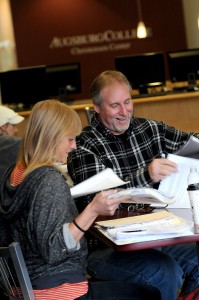 Business

Accounting

Business Administration/Economics
Finance
Management

Communications Studies
Education

Elementary Education
English as a Second Language
Secondary Education (license only)
Special Education: Academic Behavioral Strategist

Nursing (BSN completion)
Psychology
We also offer the opportunity for student-designed majors as well as several additional majors that are available through evening, in-class courses. If you are interested in exploring these other majors, contact us for more information.