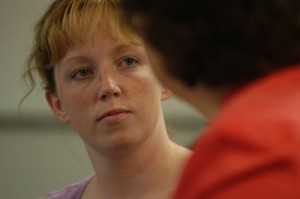 Augsburg's Master of Arts in Nursing is designed to prepare in-career nurses for transformational leadership and transcultural practice across care settings, with particular emphasis on addressing health care inequities.
Students may choose from two tracks of study: the Transcultural Nursing in Community track or the Transformational Leadership and Management track. Both tracks emphasize practical experience.
Courses in the Master of Arts in Nursing program include a combination of Rochester-based sessions and sessions held on the Minneapolis campus. Most classes use video conferencing between campuses.
A unique opportunity for practica at Augsburg is provided by the Augsburg Central Nursing Center, which provides services for persons struggling with poverty and homelessness in the city of Minneapolis. Other practica options include study abroad opportunities through Augsburg's Center for Global Education.
Contact us:
Call 612-330-1326 or email manursing@augsburg.edu for more information.