Jerome Taubel '07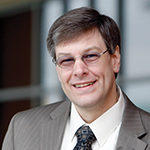 Business administration
I pursued my degree for career advancement and to gain knowledge for the work environment as well as for personal enrichment. A bachelor's was the next step after taking courses through the Mayo School of Health Sciences and getting an AA at RCTC. I liked the flexibility of Augsburg's program. It's a high-quality education. I actually got an education, not just a degree. It's really about the integrity and rigor of the program.
Kasey Trageser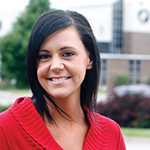 BSN student
At Augsburg, I learned how to utilize research to gain knowledge and present a topic to initiate change in the workplace setting. I've also learned how to better interact with my patients with a level of confidence and knowledge regarding community service and the culturally diverse population. I have learned a great deal about working with patients of different ethnicities and their specific needs and religious beliefs. Thanks to Augsburg, I am more confident with my communication abilities and ensuring that my education techniques are proficient.
Kari Sackett '11
BA in Education '10, special ed '11
I like working with kids and originally went to Augsburg to get licensure in special education. I enjoyed the instructors. They are from Rochester and are teaching in the school system. They provide good insight into teaching. The class schedule works for a mom like me. It allows me to work, go to school, and have a family—to do it all. Growing up, I struggled as a student and really want to be able to help kids. That's why I wanted to be a teacher.
Anne Nichols '13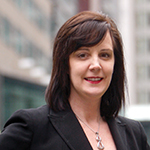 Business administration
Augsburg has become a family for me. I have grown as a person, developed relationships, and gained more than I ever thought I would. I liked that Augsburg classes are small, which gave me the opportunity to network and build personal and professional relationships. Every student is there to support one another, and we really cherished our one-on-one interactions with each other.