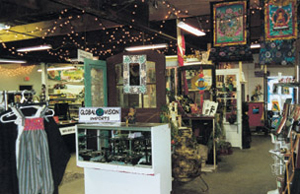 Students in social work are preparing to engage in professional practice with individuals, families, groups, communities, and organizations. Students learn to become skilled at designing change strategies with clients that promote individual change, social justice, and empowerment. The curriculum includes classroom instruction, agency practicum, social work skills development, history of social work and social welfare in the United States, analysis of social welfare policy, and social science research. In and out of the classroom, students study privilege and oppression and engage with diverse communities. In the end, our students are prepared to practice in multi-cultural settings.
Those graduating with a social work major receive a Bachelor of Science degree in social work and are eligible to apply for licensure as a generalist social worker. Students interested in a graduate degree in social work (MSW) are encouraged to apply to our Master of Social Work program. The undergraduate degree provides transferable credits toward the foundation year of an MSW program, reducing the number of credits needed. Both the baccalaureate and graduate social work programs are accredited by the Council on Social Work Education.
Social work graduates embody the Augsburg College motto, "Education for Service." One example of this motto in action is the extensive service learning and practica assignments embedded in the social work curriculum. Students begin service learning early in their major and engage in over 400 hours of agency based training, supervised by licensed social workers. The Twin Cities offers a variety of innovative and professional programs and agencies. Students are encouraged to train with and learn from these local, regional, and national leaders in social work.
Points of Pride
---
There are no Nobel Prizes for social work. Or Pulizer Prizes or Oscars, Emmys or Grammys. The prize of social work is witnessing the long-term improvement of clients, maintaining high professional standards and working with an engaged community of peers. The Augsburg BSW Program graduates generalist practitioners who advocate for their clients and profession locally and globally. We prepare our students for the state licensure exam and have a very high first-time passing rate. Our students take advantage of the Augsburg College Center for Global Education and spend time abroad, challenging their notions of society. Many of the graduates of our program supervise interns in their agencies – passing along their wisdom to a future group of social workers.
About Us
---
Augsburg is a college just outside of downtown Minneapolis. It has approximately 3,100 students combined in undergraduate and graduate studies. Areas of study are divided between the liberal arts and professional studies. The undergradutate social work degree (BSW) is taught in a day format with enrollment large enough to support a diversity of students and small enough for developing many lifelong relationships with both fellow students and faculty.
What makes an Augsburg BSW different?
small class sizes
caring people
one-to-one contact with faculty
small campus in the big city
diversity
internship sites