jump start your stem job search
This annual event held in February offers students the opportunity to learn about what STEM employers want. The day includes a keynote address from a distinguished speaker from the field and workshops on interviewing and networking. Participants can also visit the resource fair to enjoy personalized feedback on their resumes and LinkedIn profiles, get a head shot taken by a professional photographer, and drop by the Internship Poster Fair.
Event details and registration are made available on this page each winter.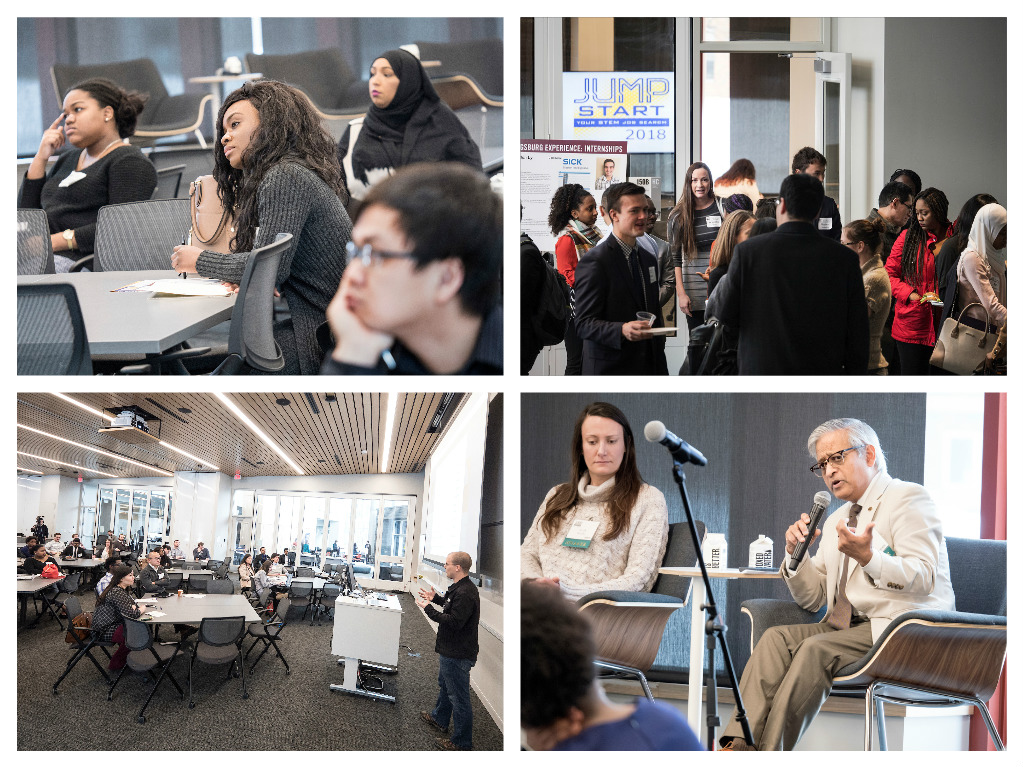 Photos from Jump Start 2018
Top left: Students listen to keynote speaker, Dr. Raj Rajan, VP and Global Sustainability Technical Leader at Ecolab, present "Paychecks & Possibilities: Shaping Your Career in the STEM Disciplines."
Top right: Participants chat during resource fair.
Bottom left: Students learn tips from Jon Rexeisen, of Atlassian, who presents "Acing Your Coding Interivew."
Bottom right: Dr. Rajan takes the mic during the professional panel, "Launching Your Career Journey: Reflections from the Field."