Join the North Star STEM Alliance
The North Star STEM Alliance provides a variety of ways to engage students. We support students through preparation for research workshops, connections to undergraduate research opportunities, travel to scientific conferences, leadership within the alliance and academic support. The target demographic of the NSSA is African-American, Hispanic/Latino, or Native American, Alaska Native and Pacific Islander students with U.S. citizenship or permanent residency pursuing baccalaureate degrees in science, technology, and math.
Registration to join the Augsburg College chapter of the NSSA is now available online.
LSAMP Academic-Year Research Grants
North Star STEM students who wish to conduct research with a faculty mentor are eligible to apply for $1000 academic-year research grants.  These grants provides a stipend for 100 hours of research and can also be used for research supplies.  This is a great way to continue research you've been working on, try out research if you have not done it before, or to learn about a sub-field in your major.
To apply:
1) Find a faculty mentor whose research interests you.
2) Make sure you are eligible for, and are a member of Minnesota's North Star STEM (see "overview" tab).
3) Fill out the application with your mentor.  Have your mentor email the completed application to stem@augsburg.edu.
4) When you have completed the 100 hours of research, complete the research report form and email it to stem@augsburg.edu.
If you have any questions about the grants or are wondering if you are eligible, please contact Rebekah Dupont at 612-330-1042 or dupont@augsburg.edu.
LSAMP Travel Grants
North Star STEM students who wish to attend or present at a professional conference within their field are encouraged to apply for travel grants of up to $800 for expenses such as airfare, milage, hotel stay, and/or registration fees.
To apply:
1) Make sure you are eligible for, and are a member of Minnesota's North Star STEM (see "overview" tab).
2) Fill out the travel application and budget with the best estimates of your projected spending.
3) Within a week after your return from the conference, complete and turn in the expenditure report and all itemized receipts to Meredith Gillies or Rebekah Dupont in Science 154 to request reimbursement.
LSAMP Bridge to the Doctorate Program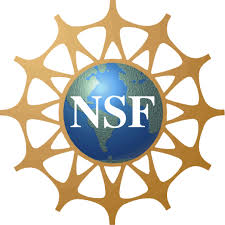 NSS-eligible students admitted to a Doctorate Program can apply to receive financial aid of roughly $35,000/annually for 2 consecutive years. The benefits go to a cohort of 12 LSAMP students for the first two years of their STEM graduate studies and on providing the necessary academic and research skills that will enable them to successfully earn STEM doctoral degrees and transition into the STEM workforce or academia as a professor.
Be aware that students may not know early on in the graduate school application process which universities (of any alliance) will have funds to offer new students. Qualifying LSAMP students can inquire about the Bridge to Doctorate Program and any available funds at the graduate department to which they seek admission.