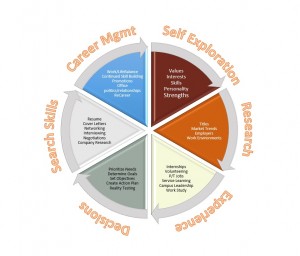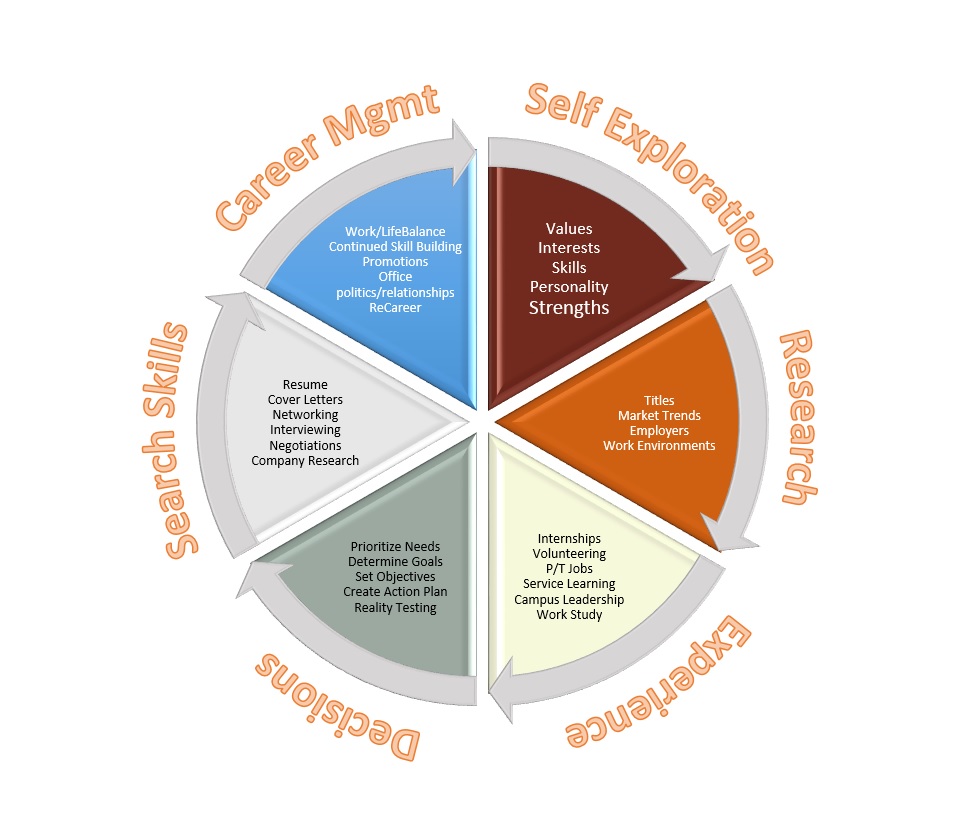 Career Development Model
At Augsburg, we believe the career development process as an ongoing, life-long process that we move through many times in our lives.
Career coaches can help you with all stages of the model – from early exploration through managing your career over time.
View a PDF of the Augsburg Career Development Model
Four-Year Career Planning Guide
This guide offers suggested career preparation actions you can take over the course of your time at Augsburg. Use this as a general reference – we recognize that every student is different. If your own needs do not align perfectly with the four years outlined here that is just fine.
View the Four Year Career Planning Guide or download a PDF version