RECRUITING AUGGIES

There are many mutual benefits for employers and Augsburg College when employer-college partnerships are developed and maintained. Whether you are new to the recruiting process at Augsburg College or have a long association with us, we recognize that every organization has unique recruiting needs. We are here to help. Our goal is to assist you in meeting your recruiting efforts while helping our students and alumni pursue meaningful career paths that meet their interests, qualifications, and values. The Strommen Career & Internship Services  provides a centralized service which supports all academic departments and students.
See the list of Augsburg's majors and minors and academic requirements.
RECRUIT CURRENT STUDENTS OR ALUMNI
Post a job or internship opportunity online – Augsburg College using AugPost to house job & internship postings. Opportunities are posted on our web based job board site at no cost. Creating an account is easy, and once posted, students and alumni will be able to view your position.
HOST A TABLE

Bring staff, give-aways, literature, and job/internship descriptions to campus.  Reserve a table outside of the "high traffic" student center by contacting 612-330-1472.  Generally, employers reserve tables from 9:00 a.m. to 1:00 p.m.
INFORMATION SESSION

Recruiters can arrange daytime or evening presentations on their organization either on campus or at their location. Campus-wide advertisement of your event will be handled through the Strommen Career & Internship Center.
ON-CAMPUS INTERVIEWING

For full-time positions, you can establish a 1/2 day or all-day schedule of interviews with students. We can assist you in arranging appropriate interview time slots: 30 minute interviews, 45 minute interviews, or hour-long interviews.
You may also arrange an interview schedule for summer positions or internships.
JOB FAIRS

Besides working directly with us through on-campus postings and interviewing, Augsburg participates in the Minnesota Private College Job and Internship Fair and the Minnesota Education Career Fair. The Private College Job and Internship Fair is held annually at the Minneapolis Convention Center in February and provides an outstanding opportunity for business, nonprofit and government employers to meet over 1300 candidates from the participating Minnesota private colleges. The Minnesota Education Career Fair is held each spring and is available for school districts across the country seeking teaching candidates.
CONTACT
Sandy Tilton, Programming and Marketing Coordinator, at 612-330-1472 or tilton@augsburg.edu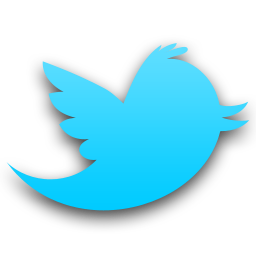 Follow us at @auggiecareers and use the hashtag #HireAuggies