Register & Prepare for the MN Private College Job & Internship Fair
When Is the Fair
Wednesday, February 20, 2013  9:00-3:00 p.m.
Minneapolis Convention Center, 1301 2nd Avenue South, Minneapolis, MN  Exhibit Hall Open-  9:00-3:00
Thursday, February 21st is ONLY for those students that have interviews pre-arranged.
On-line registration has closed.  To register for the MN Private College Job & Internship Fair stop by the Christensen Center, Suite 100.
Prepare for the Fair
Register - a) Stop by our office in Christensen Center, Suite 100 to register and submit the fee of $10.  b) If  you registered on-line you will need to stop by the career center  to pay your $10 registration fee.
Prep sessions:  If you were not able to attend one of the prep sessions click here for a power point presentation.
Prepare in advance, and know what to do when you're there. Go to  http://www.mnpcfair.org/default.aspx  and  watch a brief video on last year's Job & Internship Fair. 
A successful Job and Internship Fair experience can mean different things to different people. You can use this opportunity to interview for jobs/internships, practice your job search skills, or network with representatives from companies that interest you!
Before the Fair
Update your resume and take copies with you. You can find templates and information on how to write a resume at www.augsburg.edu/strommen  Click on the "Job & Internship Search Resources" link under the gray tab.
Drop In Hours -  Our center will be open for walk in appointments  Monday, February 11 – Friday, February 15th  9:00 a.m. – 4:00 p.m.  Staff will be available for fifteen minute appointments to answer job fair questions, register students or critique resumes.
Upload your resume on the MN Private College Job Fair website. We encourage you to have a polished resume, so prepare early and have someone from the career center critique your resume.  Many employers will search this site for candidates to interview.
Find out which companies will be at the Fair. Do some preliminary research so you can target companies that interest you. This information can all be found at www.mnpcfair.org
Once you've selected the companies you want to target, do more extensive research on them. Find out the company's size, general history, product(s), target market(s), positions they are hiring for.  The company's web site is an excellent resource.
Prepare a short introduction (elevator speech) to introduce yourself. Practice it and a firm handshake. In your script, include why you're interested in that company and the kind of position you're seeking.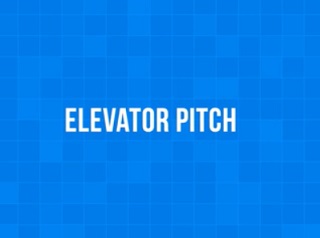 The Elevator Pitch
Download Quick Tips (PDF)
CareerSpots.com ©
Be sure you have something professional to wear.      
Women: Professional-looking dress, dress suit, or pantsuit; clean and comfortable shoes
Men: Suit or jacket; shirt and tie; clean and comfortable shoes
Give some thought to the questions you'll want to ask the organizations or recruiters when you meet them at the Fair.
Below are a few examples:
What types of career opportunities does your organization offer?
What majors does your organization typically hire?
What are the job responsibilities for that type of position?
What are the most important qualities or characteristics you look for in hiring for that position?
What are the most important skills necessary to do the job?
What recommendations would you make for someone who would like to enter that field?
At the Fair
Check in When you arrive to the fair, go directly to the Augsburg College table.  Here you will check in and be given your name badge and a map of employer booths.  You must have a name badge and have registered and paid the $10 fee in order to go into the exhibit hall. Leave valuables at home.  There will be a coat check in.
Getting to the fair Augsburg students should consider taking the light rail or city transportation to the Minneapolis Convention Center in downtown Minneapolis.   If you choose to drive, know that parking will cost  between $10-$15.   You will also want  to bring money for lunch.
Be confident and offer professional interaction with the employer
Use a firm handshake, make eye contact, and smile.
Address the representative as (check name tag). Introduce yourself by name, major, and graduation date, (use your prepared info commercial)
Present your resume and indicate to the recruiter your purpose for attending the career fair. (Many employers will not be taking resumes at the fair. (Do not let this discourage you)
Demonstrate your knowledge of the field/organization.
Relate your skills, interests, strengths and experiences to specific needs of the employer.
Highlight your previous or current work experiences that show your ability to perform related tasks and indicate your potential to acquire skills.
Refer to leadership roles or volunteer experiences coordinating committee activities, etc.
Be responsive to questions posed by company representatives
Listen carefully, your conversation may yield vital information or leads that might affect the interview or lead to potential employment opportunities.
After the Fair
Be  sure to follow-up with the organizations
Keep notes on your conversations and how you said you would follow up.
If no business card is available, ask if the recruiter can be reached at the telephone number or address on  that is posted on the private college job and internship fair web site.
Send thank-you letters immediately – within two days if possible.
If contacting by letter, refer to the date and location of the Fair, and jog the recruiter's memory of you. Mention any unique points you discussed so the employer will remember you.
Any important information should be restated and emphasized.
Reiterate your qualifications and include any information you neglected to mention.
Proofread your letter and let someone else look it over.