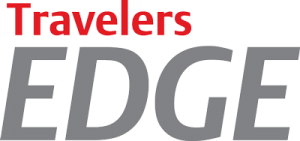 Augsburg University is a Travelers Empowering Dreams for Graduation and Employment (EDGE) partner institution and has been awarded a substantial grant to support the following goals:
Increase the pipeline of underrepresented students to University
Help students from underrepresented communities graduate from college
Build awareness of careers in the insurance and financial services industry
Travelers EDGE® supports up to ten students at Augsburg each year with professional development opportunities and scholarships ranging from $2,500-$10,000.
The 2016 application deadline has passed. The 2017-2018 application will be posted in March 2017.
Eligibility Requirements for Travelers EDGE
Graduate of a Twin Cities metro area public high school (priority will be given to graduates of St. Paul Schools, Minneapolis Schools, and college access program participants)
Must be eligible to work in the U.S. (Travelers EDGE Scholars may be eligible for a Travelers internship subject to available internship opportunities and adherence to Travelers employment criteria)
Full-time undergraduate with first-year status (at the time of application), enrolled in the Day Program at Augsburg in good academic standing
Must be majoring in business, accounting, finance, economics, MIS, computer science, marketing, communications, math or a similar business-related major.
Minimum GPA of 2.5
Demonstrate financial need
Interest in exploring careers in the insurance and financial services industry
Willing to participate in program events/activities
About Travelers EDGE
Since 2012, Augsburg Travelers EDGE Scholars have completed 18 different internships at Travelers and three Travelers EDGE graduates have become full-time Travelers employees. As the company's signature education program, Travelers EDGE provides a holistic approach to education through partnerships with colleges and universities, as well as community-based programs, to increase the pipeline of underrepresented students who complete bachelor's degrees and prepare them for a career at Travelers or in the insurance and financial services industry.
Travelers EDGE Scholars benefit from a broad range of support services including financial support, career and business advice from Travelers employees, internships and job shadowing, and professional development workshops.
Programming for the scholars has included:
A mentorship with a Travelers employee
Events at Travelers (job shadowing, etiquette luncheon, "Backpack to Briefcase" day)
Financial literacy programming
Career exploration focused on the insurance and financial services industry, in which scholars work on resume development, skills assessments, informational interviews, networking, etc.
One-on-one meetings with career coaches in the Strommen Career and Internship Services office
Opportunities to give back to the community and share personal stories with St. Paul youth
Testimonials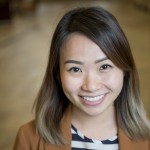 "Travelers EDGE is more than just a scholarship program. Through Travelers EDGE, I expanded my network, made a connection with a mentor, attended workshops to help prepare myself for life after college and obtained an internship. Being busy during college is inevitable, but Travelers EDGE provides the perfect balance to succeed."
Vivieng Xiong '14, Senior Accounts Manager, Travelers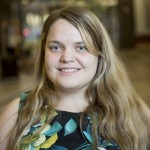 While other programs gave me the tools to graduate and the knowledge to find a career after college, Travelers EDGE brought it further by showing me how to apply what I had learned. Travelers EDGE also offered me the opportunity to apply for competitive internships only Scholars had access to. It was through those internships that I discovered what career paths I enjoyed and didn't enjoy as much. These experiences led me to my current position at Travelers.
Dustina Granlund '14, Project Administrator, Travelers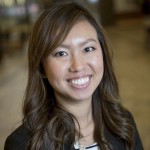 "One of the biggest challenges that I faced as a first-generation college student was not knowing what to expect after college. Travelers EDGE provided me with mentoring, networking, and development opportunities to prepare me for a career within the financial services industry. I had many supporters in the program who wanted me to succeed and who provided me with the right tools to get me to where I wanted to be."
Maya Vue '13, Project Leader, Travelers