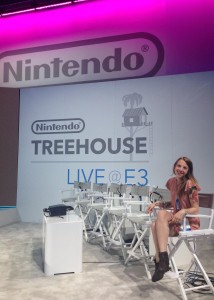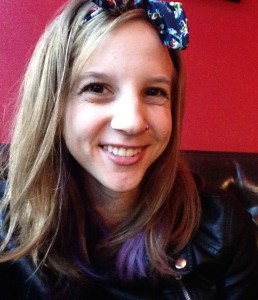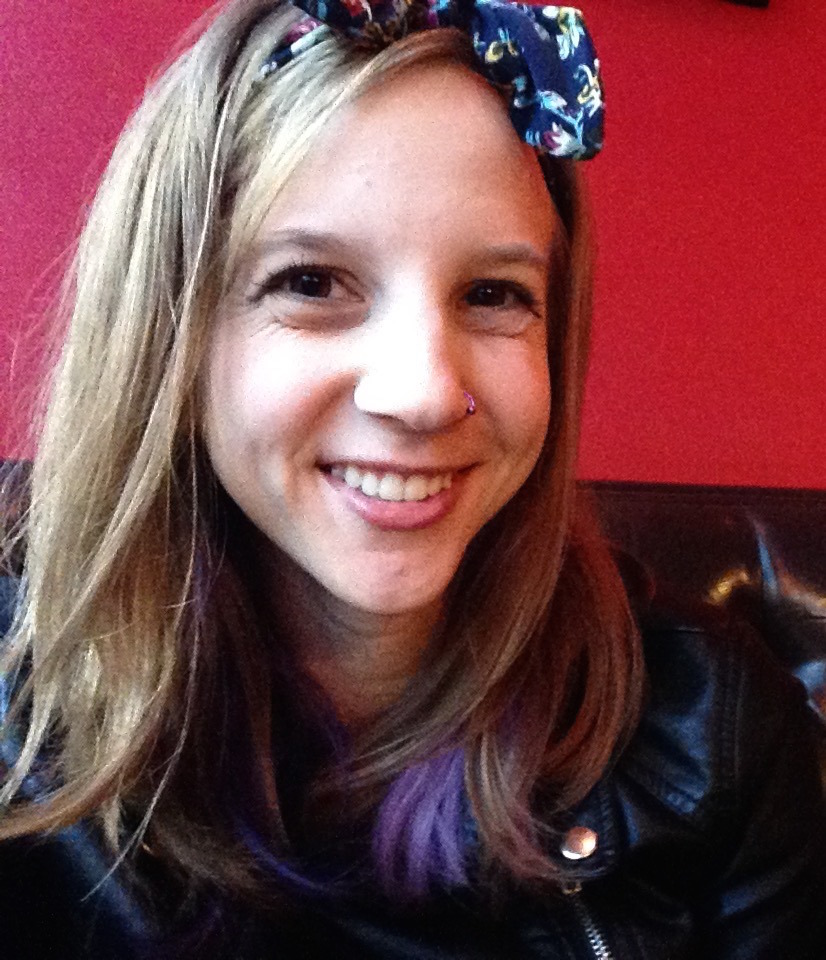 Alison Rapp graduated from Augsburg in 2011 after studying communications, international relations, and Japanese. While at Augsburg, she participated in independent research, academic year research through URGO, and the summer research program in 2010, where she partnered with Prof. Kristen Chamberlain.
For her Masters, she headed across the river to the University of Minnesota to pursue a degree in communications and critical media studies. Now, she's a Product Marketing Specialist for Nintendo of America. Below, she answered some questions for us about her research experience as an undergrad and how it helped her get to where she is today.
How did you first get involved with research as an undergrad? Was it something you were expecting to get involved with, or something that developed from your other experiences at Augsburg? 
My first big research project wasn't even through URGO—it was an independent study with Martha Johnson. I'd gotten back from a study abroad in Japan, and wanted to keep studying the onnagata (men who play women in traditional Japanese theater), so I did. I'd always enjoyed asking questions, soaking up info, and figuring out stuff on my own, so research was probably a natural fit.
Then, I figured I'd apply for a summer URGO grant to study archetypes of femininity in The Legend of Zelda video game series—I'd always loved video games, and I was super into gender and sexuality studies…except I actually got turned down for the grant. It was a pretty big blow to my ego. But I kept pursuing it and ended up getting two academic-year grants, and a summer grant before all was said and done.
What tools did you learn as an undergrad researcher that you carried into your graduate research and your career?
My URGO summer research project was a look at the relationships and representations of couples in yaoi and yuri manga, which are Japanese comic books about gay and lesbian relationships, written for heterosexual women. I continued that project during grad school.
More generally, after doing multiple URGO programs and writing all those huge papers and so on, I went into grad school knowing I could handle it. I mean, grad school is a whole other beast and is definitely really tough and time-consuming, but I knew that I'd done it all before, so I could do it again. A lot of it was a confidence thing.
Now, I work at Nintendo, and a lot of my job is about being a game expert. People from other teams come to me to learn about games that the company's making, and it's my job to know everything there is to know about the game I'm assigned to, and to be able to make it make sense to everyone else. Of course, a big part of that is collaborating with the other people on my team—we share knowledge and teach each other so we can all be experts on as much as possible. My job is like being a researcher and a teacher! Not to mention one of my URGO-funded research projects was on The Legend of Zelda…it feels pretty neat to have joked with people in college about how I was studying video games, and now I'm working at the company that made the games I studied. I'm definitely very lucky.
Briefly describe your current research interests (and what your URGO summer project was!).
 Now that I'm out of academia and in industry, a lot of my research interests are dominated by my work, which is games. I'm not complaining! But I still try to keep an eye on communication research more generally. The Pop Culture Association—I presented my Legend of Zelda research to them a few years ago—is hosting their 2016 conference in Seattle, so while I won't be presenting any original research there this time, I'm still planning to go and see what cool work other people are doing.
 What's the most exhilarating part of your current job at Nintendo? (Or—what does your average work day look like?)
 People like to joke that my job is just playing video games all day, and while there are days I do that, the vast majority of my time is actually spent educating other people about the games, writing about them, giving feedback on things people create for the games, and so on. I also do quite a bit of traveling. I wear a lot of hats, and I stay very busy, but it's super rewarding. I get to meet a lot of Nintendo fans, and hearing them talk about how much a game or character means to them is the best—I mean, I grew up a Nintendo fan, too!
 What tips do you have for current Auggie undergrad researchers about how they can make the most of their time in college?
I had the most success when I was sassy. People who are older than you or have more education than you aren't gods — they're fallible and the materials they assign are fallible. If you have an issue with something, or you don't like a book, say so. The stupidest and the smartest thing I ever did in college was actually the summer before I started. I got my books a couple months early and started reading The Question of God for Larry Crockett's intro Honors Program course. I hated the book, so I emailed him—before I'd ever met him—to tell him so. I ended up getting a 4.0 in his class. That's when I realized that doing good schoolwork isn't everything—showing you're not someone who just automatically internalizes what other people tell you is also really (if not more) important. You can be gutsy and successful—they're not mutually-exclusive, and sometimes they're directly related.
The 2015-2016 URGO Academic Year Research Grant application is now posted under the "research" tab on the right. Talk with a faculty member today and get started on your own research path!
Written by Mary Cornelius '16