This summer Michelle Grafelman '15 spent her summer learning and researching at Mayo Clinic.  Below she talks about her summer working at Mayo.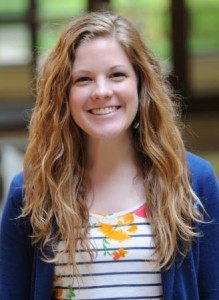 "This summer, I participated in a research internship at Mayo Clinic in Rochester, MN, where I studied biomedical ethics. My primary mentor was the coordinator of the hospital's Ethics Consult Service. I was tasked with redesigning and reorganizing the database in which all of the ethics consultations within the two Rochester Mayo hospitals are recorded. Specifically, I researched the categories used to define the reason for the consult or the ethical concern or question, in order to make the categories used in Mayo's database defendable and evidence-based. The ultimate goal of this project was to create a database that could be usable by others, including those at the other Mayo sites.
I had a few projects I worked on in addition to the database project. These projects included a descriptive study of pediatric ethics consultations, a case study regarding organ donation after cardiac death, and the formulation of a study about patients declared brain dead at Mayo Clinic. However, though projects and papers occupied some of my time, much of my work at Mayo was actually just following and learning. In order to do my first and main project, to improve the ethics consultation database, I needed to learn what ethics consultations are all about. I followed my mentor to many consults, meetings, and care conferences. I met and talked with countless nurses, physicians, social workers, and others involved in patient care. I spent the majority of my summer in the hospital, learning about how healthcare is carried out and how ethical problems or concerns arise and are resolved.
From my summer at Mayo, I will have my name on at least one paper, hopefully two. I was able to give several presentations of my work to a variety of audiences, including groups of well-known and highly respected physicians. However, while publications and presentations will be excellent for my resume, the experience I gained is much more valuable than any paper or talk could be. I loved spending my time in the midst of patient care. I got a glimpse of what it would be like to work in a hospital, caring for people and their families. I also gained some excellent contacts. I met, worked with, and shadowed several physicians, all of who provided me with new insights into their lives and work. My experiences affirmed my love of medicine and strengthened my desire to go to medical school."