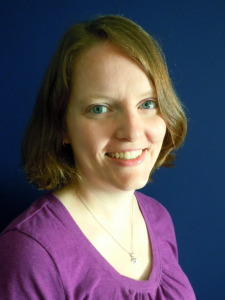 What year did you graduate? What were your majors/minors? – I graduated in 2005 with a Youth and Family Ministry major and minors in Sociology and Psychology
What are you doing now (for work)? – I work at St. Andrews Lutheran Church in Mahtomedi, MN as the Children's Minister of 4th and 5th Grade Education and Children's Communication Lead.
Why did you study Youth & Family Ministry? – When I started in the program, I had a desire to provide students with the same or similar experiences as I had when I was in high school and in the church I grew up at. Giving students opportunities to grow in their faith and make it their own!
Why did you choose Augsburg? – I originally chose Augsburg because I was going into Chemistry, but found a great faith community that I felt connected to.
What was the most rewarding part of your Augsburg experience? – Being able to get connected to the community around Augsburg. Being in the cities we had many chances to be involved in a lot of different ministry settings while going through classes. Getting a wide variety of experience while in school helped to know what direction you wanted to go in the future.
What was the most challenging part? – The most challenging part of college for me was trying to listen for God's voice in the sea of other voicing rallying for attention. To figure out which path to follow.
Did you learn something that you didn't expect? What was it? – I can't recall anything specific.
How did your Augsburg education prepare you for youth ministry work? – My education prepared me for my work as well as education can; there is always a lot of location specific on-the-job training required in ministry. One big takeaway especially when going into a ministry setting was never thinking a program is going to fit a group of students as it is. You will always have to make changes, no matter how great the writing team, or if it is from the Lutheran publishing group, or… you name it. You will always have to make adjustments.
If a young person asked you about studying at Augsburg, what advice or guidance would you give them? – I have given this advice: If you are looking for a great school, that isn't going to treat you like a number (i.e. a large public university); then check out Augsburg. It is in the heart of the city, so you have access to everything you would want. Augsburg intentionally places students into the city for internships, and other experiential learning. If you can't find something you are looking for at Augsburg, you aren't far from it. And as far as the costs, they do everything in their power to make it affordable, through scholarships and grant programs. The Youth and Family Ministry Program in particular was definitely one of the best around. With the resources that are available in the cities to draw on for internship experience, you can't find a better program.