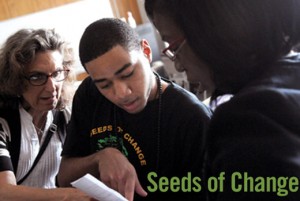 What year did you graduate? What were your majors/minors?
I graduated in 2012, with a Youth and Family Ministry degree.
What are you doing now (for work)?
Currently I work at Chrestomathy as a program support staff. Chrestomathy is an adult day program for people with mental disabilities. We provide direct supervision, job coaching, and data collection.
Why did you study Youth & Family Ministry?
Youth and family ministry seemed like a perfect fit for me. I enjoyed working with young people and at the same time I was beginning to search for God in a very personal and intimate relationship. (When I look back this was a good combo for the work in the present and the future.)
Why did you choose Augsburg?
I chose Augsburg because I felt very comfortable there. I was welcomed in like I was a part of the family all along. There is a very tight knit community at Augsburg and it really drew me in. The professors at Augsburg are also great teachers who love to do what they do. They are also down to earth people who could relate to me.
What was the most rewarding part of your Augsburg experience? What was the most challenging part? Did you learn something that you didn't expect?
The most rewarding part of Augsburg was probably walking across that stage at graduation and getting my degree. I did not think it would be so emotional. It was a great feeling and accomplishment. The most challenging part was learning to express myself academically. Basically, learning to take in new information, process it, and express it in a way that it is academically supported. Writing was a challenge for me, but I learned some secrets that helped me out a lot.
How did your Augsburg education prepare you for ministry?
I believe that Augsburg gave me the basic grounding that I needed. Our studies were not only in youth ministry work but in non-profit and school youth work. We went all the way back to when the idea of "youth/adolescent" came about and why. We then moved into how it has transformed over the years into what "youth/adolescent" is today. Its an in depth study; very insightful work. I really feel like I learned the importance of being in relationship with anyone; How important it is to JUST BE with people. The books and articles we read are on point and the professors are not just talking about youth work. They have lived youth ministry.
If a young person asked you about studying at Augsburg, what advice or guidance would you give them?
If someone asked me about studying at Augsburg I would say: Make sure you are studying something you are interested in. It makes it so much easier and fun to study when your studying stuff you like. Even though studying can be tough it helps to have a strong desire for what you are studying. I often procrastinated and it kicked me in my butt so try and create positive patterns/routines for studying. It honestly helps and I can guarantee you will be a happier person.