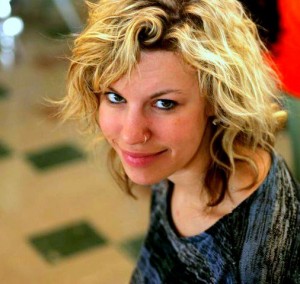 What year did you graduate? What were your majors/minors? – I graduated from May of 2012 with a major in Youth and Family Ministry, and was very close to a Theater minor.
What are you doing now (for work)? – I am a Senior High Youth Director at Trinity Lutheran Church in Owatonna, MN.
Why did you study Youth & Family Ministry? – I wanted to spread the love of Christ with youth and their families. Because of my experiences I felt God's call in my life to give back to a Lutheran community much like the love that was shared with me throughout my childhood at church.
Why did you choose Augsburg? – I chose Augsburg because of the Youth and Family Ministry degree, as well as its location and Lutheran Heritage.
What was the most rewarding part of your Augsburg experience? What was the most challenging part? Did you learn something that you didn't expect? What was it? – The most rewarding part of my Augsburg experience was the multicultural environment in the surrounding community. The diverse atmosphere allowed me to eventually open my heart and my mind to allow my "conservative" up-bringing to be challenged. This in turn showed me where I had put the gospel in a box, unwilling to share it with those who most needed to hear it, and pretending I was better for knowing it. I was challenged to love everyone equally like Christ, and I have truly been rewarded with an open mind and heart by doing so. I understand now after two years of the program what being a disciple of Christ truly means to me.
How did your Augsburg education prepare you for youth ministry work? – The youth and family program gives you all the theological, brain teasing, thinking, hurting knowledge one needs to succeed in a congregation. There is this light that clicks on. BING: I'm ready, but I don't feel qualified…but I do feel called. And that's when you know, you can either sit around on your butt wasting your knowledge and gifts or you can jump in and be prepared, scared and care about a community, a congregation, youth and their families more than you ever thought possible.
If a young person asked you about studying at Augsburg, what advice or guidance would you give them? – I'd tell them they'd walk out four years later changed, ready for the world ahead of them and with a 99% percent chance of succeeding at whatever they want to do because that's how much you are pushed, pulled and loved by the professors, faculty, and staff who work their tails off at raising you up to be the person you are going to be.