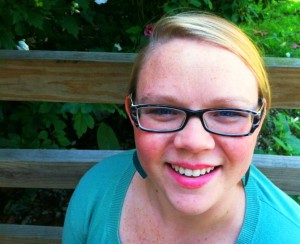 What year did you graduate? What were your majors/minors?
I graduate in 2008 with a Youth and Family Ministry major.
What are you doing now (for work)?
I am the Director of Children, Youth and Families Ministries at Ascension Lutheran Church in Deer Park, NY.
Why did you study Youth & Family Ministry?
I had always felt a call to ministry, but was never able to articulate how or why. With some help of family, friends, and my former Youth Director I was able to pinpoint my call was specifically to Youth Ministries.
Why did you choose Augsburg?
When I visited Augsburg and met with faculty and staff, I never felt as if "Youth Director" or "church work" were my limits as a YFM major. I also loved that Augsburg was in an urban setting and was an active part of the community around it.
What was the most rewarding part of your Augsburg experience?
The most rewarding experiences were the relationships I built with professors and studying abroad in Mexico.
What was the most challenging part?
A very challenging part of college was finding balance. I had to be very disciplined with when I was studying so that I could enjoy building relationships with my roommates and enjoy my down time with friends.
Did you learn something that you didn't expect? What was it?
I grew up in a small town about 45 minutes northeast of Madison, WI. The majority of the people I grew up with and went to school with looked like me, talked like me, etc. When I came to Augsburg, I never expected to learn about so many different cultures, religions, etc.
How did your Augsburg education prepare you for youth ministry work?
Ministry is more than working in a church. When I studied abroad in Mexico, I was able to internship at a school teaching English. I was forced to think outside the box of what ministry really is but at the time I couldn't understand how teaching English could be related to ministry. While I taught, I lived with a host family. My host mother was very active in her church and was an activist for women's rights. For 2 months, I watched her live out her faith by  fighting and standing up for people's rights and things she saw that were unjust. Through many conversations with her at the kitchen table, teaching English, talking with professors, and learning about a culture very different than my own, I realized that ministry is about being the hands and feet of Jesus in everything you do. 
If a young person asked you about studying at Augsburg, what advice or guidance would you give them?
Augsburg is one of few ELCA Lutheran Colleges that is in an urban area. Enjoy the city around you. Minneapolis is a beautiful city full of life and culture. Take advantage of it because that is a rich education in itself. Also, study abroad. There will be few opportunities after college for you to live abroad and emerge yourself in a culture and language.