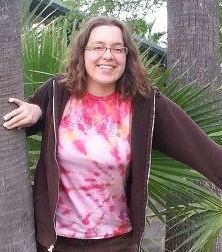 Amber Kalina is a senior Youth and Family Ministry major and Sociology minor from Perham, MN. She keeps busy by working as a student leader in the Campus Ministry Student Organization and as a student worker in both the Religion and Music departments. She hopes to eventually attend seminary or divinity school to be ordained as a chaplain.
---
Deep within each human being, there exists a desire to feel a sense of belonging. We want to find people who understand us or share common goals and interests. This desire leads us to join various groups throughout our lifetimes: sports teams, cohorts, churches, clubs, and organizations. Youth & family ministry leaders often try to create welcoming spaces where people feel they can be united with peers who are also journeying through faith. As our needs or passions change, we move on to different groups—all the while still seeking that sense of belonging.
Although it is natural to crave solidarity with others, not many people will go so far as to say they want to belong so badly they depend on others to fulfill that need. In our individualistic society, people often look down on dependence as if it is only allowed for children, persons with certain disabilities, and drug addicts. We prefer to believe that people should be independent, relying on their own abilities to get things done or solve their problems. You can hear this when some moan about the 'lazy' receivers of welfare, in the stigma attached to those who attend counseling, and in the discomfort some adult children feel when having to take care of their aging parents. This message gets passed to our young people, who believe they have to be good at everything – on their own –  to be successful. We want to belong, but we also do not want to have to rely on others.
We want to be independent achievers in our world. However, the notion of independence is actually a myth. We depend so much on what other people do on a daily basis. Most of us do not grow our own food; we rely on farmers to produce enough to feed us as well as themselves. We would not have the technologies we have today without the brilliant contributions of inventors. I would not be at Augsburg right now if generous donors did not contribute scholarships to help students pay for school. Also, if we look at our own abilities, we find that we have limited personal strengths; we are great at only a select few things but mediocre (at best) in most things. Therefore, we necessitate others to fill in our gaps, to contribute where we fall short.
Lutherans are particularly aware of the dependence we have on the works others do on our behalf. We recognize that our deliverance from sin came from the acts of one particular human: Jesus Christ, God incarnate. Martin Luther emphasizes over and over again in his essay The Freedom of a Christian that we cannot by our own power or works achieve salvation. Rather, God steps forward and gives us righteousness in place of sin. The reality of faith itself demonstrates God's work in our lives as God pulls us toward Godself. May we come to understand that dependence is not negative, but necessary. In our longing to belong, may we realize that we do not belong in communities but to them—to groups of people who need our strengths as much as we need theirs.