by Scott Washburn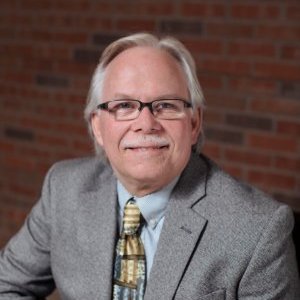 Scott Washburn is the Assistant Director of the StepUP Program, a leading Collegiate Recovery program, at Augsburg College where he has worked since 2008. He is also a Psychology Instructor at Augsburg where he teaches courses on addiction and recovery related topics. In addition to being a Licensed Alcohol and Drug Counselor, he has a M.A. in Counseling Psychology and is an Ed.D. Candidate with specialty emphases in Educational Leadership and Critical Pedagogy. He has worked in the fields of mental health and chemical health counseling, prevention and treatment for over 25 years.
---
Beginning to Understand Addiction
Young people who have found their way out of addiction into a life of recovery are living examples of human transformation at its deepest and most profound levels. Many have gone through experiences that are disconcerting if not outright terrifying to themselves and their loved ones alike. They have transformed from being ill-functional, overly self-centered, impulse-driven and developmentally delayed young people to beautifully intelligent, caring, creative and consciously deep human beings in recovery beyond their chronological years. However, the pathway to becoming such is messy. In this article I will summarize some of the dynamics and key markers along this journey as well as what concerned others can do to help facilitate the process.
The Subtle Slide
No one plans to become addicted. But addiction can occur as the unintended consequence to a pathway of choices in combination with inherited vulnerabilities (genetics and family history) as well as environmental influences. Adolescence itself is a challenging time of development in our culture and research shows that the younger a person starts using alcohol/drugs, the more likely they are to develop a diagnosable problem. For example, a SAMHSA (2005) study found that only 2.5 % individuals who started drinking at age 21 or later developed an alcohol use disorder compared to 15 % of those who started between the ages of 12 to 14. In research circles we call that a "statistically significant difference."
There are several developmental dynamics and challenges which adolescents must navigate that are also greatly impacted when the trajectory towards addiction occurs. In summary, they are as follows: (1) Identity – who am I? (2) Friends – where do I fit or belong? (3) Fun – how can I have fun? And, (4) Functioning – what can I become good at? If a young person begins to journey down the path of recreating with alcohol or drugs, they can set some dynamics in motion that can move quickly beyond their control. First, in terms of the fun factor, if they are using substances as a means of "intoxication" for fun, they can begin to slide towards a loss of other interests and the substances can become the central focus for most if not all of their activities. Furthermore, brain research has shown the adolescent brain to be undergoing significant neurological construction particularly in the areas responsible for controlling impulses and thinking through consequences. These are areas that can be negatively impacted by repeated alcohol or drug use at this stage of development. Second, in terms of friends, a young person heading down this path oftentimes go through significant social changes with distancing themselves from previous friends and associating mostly with newer friends who are also in a lifestyle of alcohol and drug use. Third, in terms of identity, these young people may subtly become more and more preoccupied with their drug use and form their identity around this lifestyle. Evidence can be frequent drawings of marijuana leaves or mushrooms on notebooks as well as clothing displaying these substances. Finally, functioning begins to deteriorate with frequent skipping from school, lower academic performance, loss of interest with previously enjoyed activities, and increased conflicts with parents.
The end result of this subtle slide for many young people is finding themselves in a destructive cycle of repeated alcohol and drug use despite negative and unwanted consequences. This occurs with a progressive deterioration of functioning together with increasing levels of drug use. Oftentimes the cycle can resemble the following graphic:
The "Wake Up" Call to Recovery
Usually some type of defining moment or crisis needs to occur for the young person to find a way to break out of this self-destructive cycle. Somebody or something needs to intervene. Friends, family, or concerned others (i.e. youth minister) need to have an honest and supportive conversation with the young person about their concerns and what they see with the disconcerting changes. This is when having the young person see a chemical health professional for an assessment can also be helpful. Or sometimes the "wake up" call arrives in the form of the police giving a citation for underage drinking or drug possession or the courts ordering them to STS or Probation for drug-related offenses. These are the "appointments with reality" desperately needed. There is nothing like the rush of reality in the form of real consequences to help break through the fog of denial. Then the individual can face their own "moment of truth" and make some decisions about changing their lives.
The Road to Recovery
If a young person takes advantage of the opportunity to enter recovery, quitting using is not much more than the on ramp to the freeway. They face significant but not insurmountable challenges. Recovery is a process of not only abstaining from alcohol and drug use but also improving one's life, one's relationships, and fulfilling one's potentials. Those key developmental processes come into play here as well. First, friendships are huge! Not only do young people need to disengage from their drug-using friends, they need to engage with new friends who will be supportive of their new lifestyle. Most often peers who have also found a path to recovery are the most helpful because of the commonality of experiences. Young peoples' Alcoholics Anonymous meetings are not hard to find here in the Twin Cities. Second, they need to find new ways to have fun and explore new interests. Third, they need to learn or relearn how to function in school, do homework, and reengage with their families rebuilding those relationships as well. Fourth, they also need to build a new sense of identity as a young person in recovery seeing themselves as so much more than and "addict" but as beautifully intelligent, creative, and caring human beings with incredible potential.
Support along this path is key. Family, friends, and concerned others can all play significant roles in helping young people navigate this new pathway to recovery and discover their gifts, talents, and abilities. Young people in recovery become some of the most striking and fully conscious young people because of their experiences. They have ventured into deep levels of darkness but found their way back through the love, tough love, and the support of others. This is why the stories they have to tell of their recovery are so powerful.
---
To learn more about Augsburg College's StepUp Program for students in recovery, visit http://www.augsburg.edu/stepup/.