by Ross Murray ('00, '09)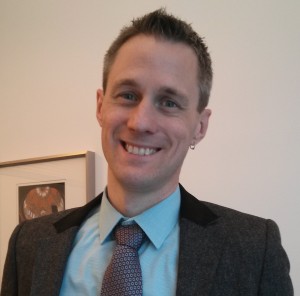 Ross Murray is the Director of News at GLAAD and Director of The Naming Project.,  a faith-based youth group serving youth of all sexual and gender identities. He graduated from Augsburg College's Youth and Family Ministry program in 2000 and earned his MBA from Augsburg College in 2009.
---
In my time working at The Naming Project, I've developed a standard practice for myself and for the other counselors I work with:
Believe what the youth tell you about themselves.
It seems like a pretty simple rule, but in reality we don't do it.
First, about The Naming Project, we are a Christian program for LGBTQ youth. Our main program is a summer camp, so we have an intensive week with youth who are working through their sexual orientation, gender identity, and faith all at the same time. It's a time of exploration, and they are working through who they are and how they relate to God and the rest of the world.
One of the important things is that it's their journey, not mine. I can't dictate who they are. I can only serve as possibility model, ask questions, and share relevant information that may be helpful. It also means that we need to take what they say seriously.
When a youth says that they are lesbian, or gay, or bisexual, or transgender, or queer, we believe them. And, if in the future, they come to us with a completely different identity, we believe them. We just adjust how we interact with them to match the new information they have given us. In some cases, that might not mean having to do anything. It may mean adjusting names and pronouns. It may be even more complicate than that, but the important thing is that you really listen and really believe what you are being told by the young person.
This goes beyond just believing young people when they tell us who they are. We also need to believe someone's experience. Through my work as a Naming Project camp counselor, I've heard my fair share of stories that involve violence, domestic abuse, and sexual assault. As a mandated reporter, I need to take those stories seriously and act appropriately.
Too often, we don't believe youth. We want them to understand the world the way we see it. But it doesn't work that way. They need to be told that they and that their experience of life are valid. Not just valid, but valued.
Believing someone is recognizing their humanity. It is acknowledging that God created them and is still at work in their lives. It also opens us up to the possibility of seeing and experiencing God in a way we never have before. We should be so lucky to be taught, as an adult, to recognize that God is working in our lives in a way we never expected.