by J.D. Mechelke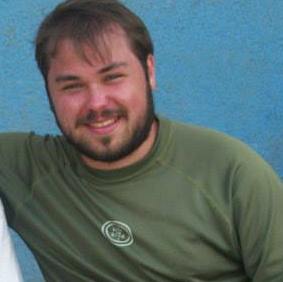 JD Mechelke is currently pursuing a B.A. in Youth and Family Ministry at Augsburg College (ELCA) in Minneapolis, MN. JD grew up in Stillwater, MN and is currently living in Minneapolis. He is passionate about racial equity and LGBT reconciliation in the Church. Traveling and camping is what he looks forward to most, but also enjoys the early mornings and late nights when he gets to read a favorite poet or novelist. JD is a drifter and a screw up who forgets that God's grace is sufficient. Thankfully grace isn't dependent on memory.
---
The plateau came into view. And the dirt road we were walking on faded into tall grass. A white overcast sky covered the Pine Ridge Indian Reservation that morning. We had made it to the top of the hill.
It was easy to find Red Cloud's grave. Huge, taller than me (but that doesn't take much). An old white fence surrounded his tombstone. On the base, large capital letters spelt his name. Then above was a wide section that held a sculpted image of his face. Overshadowing was a large stone cross. You could tell it was visited often. Mementos and objects of gratitude were laid all around the grave. When I was walking around nearby I nearly tripped over a wooden cross. Overgrown grass had hidden it.

I remember standing there, comparing the grave of Red Cloud and the grave of the unmarked, overgrown cross. It was hard not to be moved by the reminder this scene gave to my own mortality. For most of us, there will be nothing the world can remember us by but an unmarked, overgrown cross.
When trying to deal with these questions of mortality and even vocation, I began leaning on Dietrich Bonhoeffer's Letters and Papers from Prison. On July 21, 1944, Dietrich writes to his best friend, Eberhard Bethge. Bonhoeffer tells his friend how he's realized that the Christian life is less about living for the future and the world beyond graves, and more about living profoundly in the present.
"By this-worldliness I mean living unreservedly in life's duties, problems, successes and failures, experiences and perplexities. In so doing we throw ourselves completely into the arms of God, taking eriously not our own suffering, but those of God in the world – watching with Christ in Gethsemane."
This suffering "of God in the world," is the suffering of our neighbors.
Vocation is a daily struggle that youth ministers are called to walk with young people. And for some, mortality becomes a struggle too when death enters life's experiences. Bonhoeffer's idea of "this-worldliness" is a useful tool that can be used when walking forward in these struggles with youth. Vocation is integral to this concept:
"One must abandon any attempt to make something of oneself, whether it be a saint, or a converted sinner, or a churchman, a righteous man or an unrighteous one, a sick man or a healthy one."
Part of living a "this-worldly" life is about a vocation not focused on oneself, but on God's suffering in the world – our neighbors suffering.
God is calling us to live unreservedly in the present, not being anxious about what we will make of ourselves. Bonhoeffer calls this faith. Living a life of "thisworldliness" will probably still lead to an unmarked, overgrown cross. But we were able to take on the suffering of our neighbors, leaving the questions to God.