by Justin Daleiden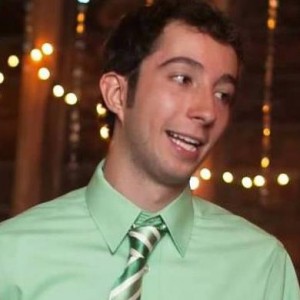 Justin Daleiden graduated from Augsburg College's Youth and Family Ministry Program in 2011. He is from Eden Prairie, MN where he served at Prairie Lutheran Church for five years. He is currently working with Young Adults in Global Mission in Edinburgh, Scotland.
---
Many of us know the fragility of working in ministry. The brittleness of working with teenagers, parents, and the staff that surrounds us in the midst of our call. Over the course of the past 5 years, I have been a part of youth ministry in a congregation that consistently went through staff transition. Coworkers came and went for a range of reasons including marriage, kids, seminary internship years, and even the ear piercing "it wasn't a good fit".
Transition sucks. Sometimes it's necessary, sometimes it's unwarranted, but sometimes it is done extremely well. Yet even in the midst of the best transitions there were people who still felt abandoned and alienated. For me, this is one of the toughest parts of transition. No matter the reason for moving on, we are leaving people who we have grown to love and care for, and there are people who have grown to love and care for us. I guess this is one of the hard-hitting effects of relational ministry done well. It is hard to leave.
With all of this in mind, there are two key things I have learned about making transitions as smooth as possible. First of all, no matter my context, I can start prepping for my best transition right now. The best transitions I've seen happened after we took the time to make sure there were adult leaders equipped to support different areas of ministry, parents who felt confident in being the primary minister in their household, and a congregation that has a willingness to lift up youth ministry as a whole. Empowering others for ministry now will insure a smoother transition later. This takes time, and is something that I know I can start working towards immediately.
My second takeaway has to do with the role of the leader. A teenager once told me he was struggling with faith because he saw his former youth leader as "godly" and now this leader was gone. Once his "godly" figure was gone, his faith was goe with it. I don't think I need to remind any of us that we are not God, but we do need to remember that we should constantly be getting out of the way in order to allow the people we work with to encounter Christ. This ministry I participate in is not my own, but the work of God in this particular place. The more I practice this, the better prepared I (and the people around me) will be when the time of transition comes.
I pray that as you come across transitions, God's presence might bless each of you and the people you are leaving. Transition is just flat out hard, and I pray that God might support each of you in the midst of one of the hard parts of our work.