Go to the Youth Theology Institute (ACYTI) Website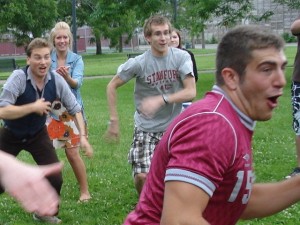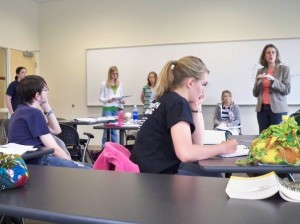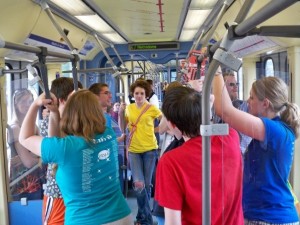 "… my faith without the Augsburg College Youth Theology Institute was dead faith, but now it's alive."
– Alaina Heiskary, Lino Lakes, MN
Young people long to engage their faith with their entire hearts and minds in concentrated, intentional and communal ways. ACYTI makes this happen by gathering rising 10th, 11th and 12th graders for a week of engaging theological questions. We invite you to join us in this endeavor!
ACYTI is an intense week of friendship, classroom learning, worship, solitude, contemplation, discernment, and action on Augsburg's urban campus. We will learn together, pray together, play together, explore the city together, and discern God's work in our world together.
As a program of the Christensen Center for Vocation, ACYTI seeks to engage young people in contemplating the theological themes of Bernard M. Christensen's legacy.
Christian faith liberates minds and lives
Diversity strengthens vital communities
Inter-faith friendships enrich learning
The love of Christ draws us to God
We are called to service in the world
Community-Based Learning
At ACYTI we don't just sit in the classroom, we get out and explore the Twin Cities and all they have to offer.We use the city as an extension of our classroom, a lab of sorts that allows us to experiment with some of the concepts we wrestle with in the classroom.
Some sites of these experiences might include:
A local mosque
A local synagogue
The Center for Holocaust and  Genocide Studies
The Minneapolis Institute of Arts
The Mississippi River
Local theaters
Homeless shelters
Urban congregations
The possibilities are endless!
"The places we visited, the classroom time, and the small groups all opened my eyes to becoming grateful before God."
– Cindy Moss, Eagan, MN