Homecoming is the time to honor alumni and friends of the College who have contributed to Augsburg or who have made significant accomplishments since their graduation. This year at Homecoming Convocation at 10 a.m. in Hoversten Chapel, we honor Dan Anderson '65, Grace Herr '57, and Harvey Peterson '52 with the Distinguished Alumni Award in recognition of significant achievement in vocation, for outstanding contribution to church and community, and for a life that exemplifies the ideals and mission of Augsburg College. Physics professor Mark Engebretson and longtime manager of the Centennial Singers Mike Walgren '64 will receive the Spirit of Augsburg Award, which honors alumni and friends of the College who have given exceptional service that contributes substantially to the well being of Augsburg by furthering its purposes and programs. Keme Hawkins '05 will receive the First Decade Award, which is presented to Augsburg graduates of the past 10 years who have made significant progress in their professional achievements and contributions to the community, and in so doing exemplify the mission of the College.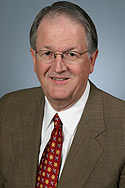 Dan W. Anderson '65 is chairman of AdvisorNet Financial in Minneapolis, with planners located throughout Minnesota and neighboring states. He was president of AdvisorNet for 27 years and retired in 2010. He received his BA in mathematics from Augsburg College. He was an All-American basketball player at Augsburg and led the team to three MIAC championships, being named MIAC Player of the Year three times. In 1977, he was inducted into the Augsburg Athletic Hall of Fame. Anderson was a charter member of the New Jersey Nets, now the Brooklyn Nets, and played for both the Nets and the Minnesota Pipers professional basketball teams in the American Basketball Association. He was elected to the Augsburg Board of Regents in October 2003, where he now serves as vice chair. He has long served as an ambassador for Augsburg College, served on the board of directors for charitable organizations, worked locally for Habitat for Humanity, and been active in his church community. He continues to give back to his community in countless ways.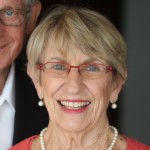 Grace (Forss) Herr '57, a Home Economics major at Augsburg, went on to channel her love of art and design into her own craft business, which became very successful as a wholesale retail outlet. Along with supporting Augsburg students, as well as students at other colleges, the Herr's are supporting children just beginning their educational journey in Immokalee, FL.  At the Guadalupe Center, where the focus is on breaking the cycle of poverty through education, they started the Guadalupe After-School tutoring program, which helps disadvantaged young students catch up with their peers. Through her work with Habitat for Humanity in Collier County, Fla., she and her husband have funded the construction of a new home every year for the last 15 years, and they never miss a dedication.
In 1987, Grace and Doug Herr established the Forss-Herr scholarship at Augsburg College. The couple have established numerous scholarships over the years, exhibiting great commitment to nurture and support the educational journeys of very young learners through college students. Generations of students have experienced joy in learning and academic success in part because of Herr's generosity and commitment to serve.Their leadership, expertise and generosity have been recognized through the Guadalupe After-School Program, Habitat for Humanity and Marco Lutheran Church. This past spring, the Herrs received the Spirit of Marco Island Award from the Rotary Club, honoring them for embodying the spirit of our community through their service, dedication and commitment embracing the true spirit of Marco Island while making it a better place in which to live.
Harvey Peterson '52  has been recognized for a very distinct level of dedication, leadership and achievement over the span of his career. Peterson met his wife Joanne (Varner) Peterson '52 at Augsburg, and they have long been faithful supporters of the College. He has given unselfishly to his business and industry peers and associates, mentoring and advising many along the way. CATCO, a heavy-duty clutch and transmission company, was founded by his father Art Peterson in 1949. Harvey joined the company and began adding products, services and locations. Three generations of Petersons, including their son, Tom, and daughters Lia '89 and Jane, built CATCO into a respected business known for its experience, expertise, and service before selling the company in 2012. A long-time supporter of Athletics, Peterson was elected to the Augsburg Athletic Hall of Fame in 1983 for his contributions as quarterback of the football team and shortstop and third baseman on the baseball team. He is a former President of the A-Club. Peterson has quietly provided leadership and good counsel to Augsburg, including serving on the Board of Regents from 1984-96. Athletic director Jeff Swenson '79, whom Peterson hired for his first job at CATCO, has called Peterson the epitome of the College's mission statement.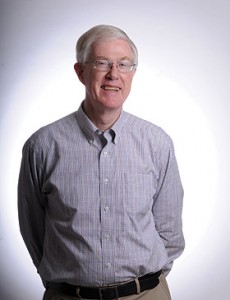 Physics professor Mark Engebretson joined the Augsburg faculty in 1976 after earning a Master's in divinity at Luther Theological Seminary and a physics Ph.D., at the University of Minnesota. He declined to choose between science and religion.
Engebretson is Director of Augsburg's Center for Atmospheric and Space Sciences. At Augsburg, he has developed courses in "Science and Ethics," "Physics, Computers, and Society," and "Issues in Science and Religion." He continues to develop laboratory modules for courses at all levels using electronics and computer-based instrumentation.
Since coming to Augsburg in 1976, Mark's research grants from NASA and NSF (the National Science Foundation) have supported more than 40 undergraduate research students during summers and part-time during the academic year. Many of his research students have presented the results of their research at national scientific meetings, and several have been authors or co-authors of papers in major scientific journals. Most of these students have continued their studies in graduate or professional schools, nearly all with assistantship or fellowship support.
Since 1991, he has been awarded more than $7 million in research dollars from the National Science Foundation (NSF) alone. This is more than half of all NSF funding received by the College. When combined with NASA, his awards have totaled nearly $10 million. A 3,241-meter peak in Antarctica is named Engebretson Peak by the U.S. Geological Survey, honoring his research in the Arctic and Antarctic regions.
Mike Walgren '64 has been dedicated to Augsburg since his student days, and he continues to serve as an advocate for Augsburg wherever he goes—all over the country in his role as manager for the Augsburg Centennial Singers, a position he has held since 2001. He has organized many tours throughout the United States, visiting greater Minnesota, Iowa, Arizona, Florida, and California. With his wife Carla (Quanbeck) Walgren '64, Mike lives out his vocation of being called to service. In his work with the Centennial Singers, professionally, and with his church, Walgren puts his gifts and talents in service of the greater good—doing the difficult work with full engagement and without hesitation. He began his professional career as a member of the public relations staff at Augsburg. In 1965, President Oscar Anderson and Dr. Leland B. Sateren asked him to become manager of music organizations in addition to his public relations duties. As a professional fundraiser, he has worked for Augsburg, the Methodist Hospital Foundation, Minnesota Medical Foundation, and Children's Hospital Foundation, among others. His expertise in the field has been recognized in 2001 with the Outstanding Professional Fundraiser of the Year award by the Minnesota chapter of the Association of Fundraising Professionals. Walgren lives the Centennial Singers' mission, "Men of Faith, Passing on Our Faith," and is an active member of Westwood Lutheran Church in St. Louis Park, where he sings in the choir.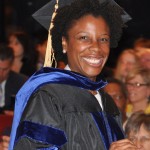 Keme Hawkins '05 is a freelance writer, independent scholar. and yogi, living in Atlanta, Ga. Her interest in science fiction and creative non-fiction writing is born from an interest in the mysteries of physics and the paranormal as well as the art of storytelling. Her love of writing began as a young child and expanded through her academic work in cultural studies and teaching creative non-fiction. Keme received her Doctorate in English from Emory University, and her Master's degree from the University of Wisconsin-Madison. Aside from her academic training Keme has studied various modes of health and healing in other religious traditions. Studying and practicing various forms of divination and energy work continues to be a lifelong mission for her. At Augsburg, Hawkins received departmental honors in English, was a leader among her McNair Scholar peers, and is a winning example of the "Augsburg Promise" in her great spirit of self-sacrifice, academic discipline, and service to the world. She has completed her first screenplay, based on the lives of her parents, which she is currently pitching to producers. Her next filmmaking endeavor will be documenting her spiritual pilgrimage to India and Dubai.