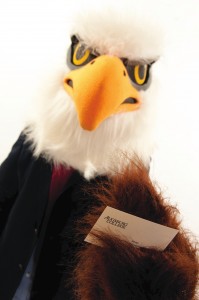 You can help the Augsburg Alumni Board identify potential recipients for the 2016 Distinguished Alumni Awards. Use the nomination form to submit nominations by January 4, 2016. The Alumni Board votes on the recipients at their February board meeting.
Award Criteria:
The First Decade Award is presented to Augsburg graduates of the past 10 years who have made significant progress in their professional achievements and contributions to the community, and in so doing exemplify the mission of the College: to prepare future leaders in service to the world. Graduates from the day, weekend, and graduate programs are eligible.
The Spirit of Augsburg Award honors alumni and friends of the College who have given exceptional service that contributes substantially to the well being of Augsburg by furthering its purposes and programs.
The Augsburg Alumni Association bestow the Distinguished Alumni Award in recognition of significant achievement in vocation, for outstanding contribution to church and community, and for a life that exemplifies the ideals and mission of Augsburg College.