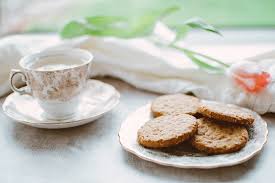 All Augsburg Associates and those who are interested in joining the Associates are cordially invited to a High Tea on October 19 from 1 to 3 p.m. in the Hagfors Center for Science, Business, and Religion, Room 150.
This event will feature guest speaker, Minnesota's First Lady Gwen Walz, who will share her initiatives in correctional education. Following her presentation will be a High Tea and brief annual meeting.
Please RSVP by October 11 on our events page or by mailing in a $20 check to Augsburg University indicating your reservation.
Check-in for the event begins at 12:30 p.m. in Hagfors.
Gwen Walz is Minnesota's 39th First Lady. As a lifelong Minnesotan, she is excited to work on behalf of all Minnesotans. Gwen was born in Glencoe, Minnesota, and grew up in western Minnesota. Alongside her three sisters, Gwen was raised by her parents, Val and Linn, who were educators and small business owners. She has received degrees from Gustavus Adolphus College in St. Peter and Minnesota State University in Mankato. Gwen began her English teaching career in western Nebraska, where she met Tim Walz. Soon after they met, Gwen and Tim established a summer trip to China for their students and traveled there nearly every summer through 2003. In 1994, Tim and Gwen married and even "honeymooned" on one of these trips, with 60 students in tow.
Educating Minnesota's children is one of Gwen's passions. Throughout her career, Gwen has taught in public, alternative, and migrant schools; this has shaped her vision. For more than two decades, Gwen served as an administrator/coordinator in the Mankato Area Public Schools, working to eliminate the achievement gap and strive for more equity and access within education systems. Gwen knows that a strong public education system, encompassing birth through senior citizens, is critical to empowering every Minnesotan to succeed.