Tuesday, February 26, 2019 from 6:00 p.m. to 8:30 p.m.
Hagfors Center 150
Lend your experience and expertise for an evening with a networking event to help current Auggie students practice their skills.
Listen in to fellow alumni discuss how networking has worked for them.
At the end of the evening, alumni will be given the opportunity to network amongst each other.
Alumni Networking Panel
Deb Krueger Knight '82

With over 35 years of experience in the entry-level recruiting industry, Deb Krueger Knight '82 has been instrumental in growing Career Professionals into what it is today. Deb opened Career Professionals in 1989. Her passion for this industry and her leadership continues to strengthen and grow our organization. Deb graduated with a Social Work degree from Augsburg College. Outside of Career Professionals, Deb enjoys spending time with her daughter Julia, who is her pride and joy, and her husband Scott. She is also active in the Bloomington school district, community and church-related activities, and the Animal Humane Society.
Janice Gladden '12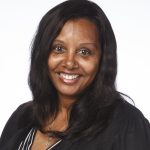 Janice Gladden '12 is a Manager in the Fulfillment Operations Department at Target Corporation Northern Campus. In this role, Janice is responsible for leading her team to meet the needs of both our partners, guests, and 3rd party law firms and collection agencies, who collect on Target's behalf.  Her role also involves being an ambassador for change and assisting the team members through the change process.
Janice came to Target Corporation in 1995, as a part-time team member responsible for working on our department store new credit accounts.  She moved to leadership, taking a role in Commercial accounts and then joined the Visa Disputes/Fraud group when Target became a player in the Visa/MasterCard business. In 2011 she joined the Fulfillment Operations group where she continues to work.  In her role as a Manager and an Augsburg Weekend College student, she captained the Continuing Education Network to help those navigating being a full-time team member and a full-time student. She is married, with 2 grown daughters, Ashley and Whitney, and a grandmother of one. Whitney is a proud graduate of the Augsburg Class of 2012 with a B.A. in Communications.
Janice received a B.A. degree in Communications from Augsburg College in 2014, graduating Magna Cum Laude, and continues to provide mentoring and inspiration to others in the pursuit of higher education.
Mike Cunningham '10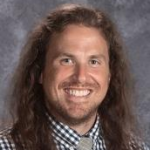 Mike Cunningham lives in Burnsville, MN with his wife and two kids. He's been teaching since graduating from Augsburg in 2010.
Licensed in 5-12 Social Studies, his entire tenure (multiple levels and subjects) has been in Richfield, MN. He has worked for both Richfield High School and currently at Richfield Middle school. Mike coaches Men's Lacrosse out of district at Minnehaha Academy.
Cyrus Batheja '08, '11 MBA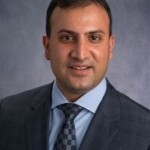 Cyrus Batheja is the National Vice President of Housing for myConnections™ at UnitedHealthcare Community & State. myConnections™ is a UnitedHealthcare program that helps low-income individuals and families access essential social services that are the gateway to better health. UnitedHealthcare Community & State proudly serves nearly 6.4 million Medicaid members in 27 states, plus Washington D.C. UnitedHealthcare is a division of UnitedHealth Group (NYSE: UNH) which is a diversified health and well-being company with a mission to help people live healthier lives and help make the health system work better for everyone.
As part of the leadership team, Cyrus has a direct focus on community-based programs to help people with housing challenges succeed. His work is centered on achieving the "Triple Aim" (cost reduction, population health improvement, and enhanced member experience) by engaging members nationwide. He has twenty-one years of experience in both the real estate and Medicaid Home and Community Based Services (HCBS) arenas. His history has been particularly focused on providing optimal housing and care to vulnerable populations.
Cyrus earned both his BSN and his MBA from Augsburg College, and his Doctorate from the University of St. Thomas with a certificate in social movement construction. Cyrus sits on the Sigma Theta Tau International, Zeta Chapter's (international nursing honor society) board of directors as the Treasurer and is a member of the Augsburg University Alumni Board. Cyrus has received the Mpls/St Paul Magazine 2013 award in Administrative Leadership, the Optum Hero! Award and he is a 2012 March of Dimes Nurse of the Year.