November 15, 2018 at St. Olaf College
A day to connect, reflect, and explore theological graduate study options.
Students of all denominations welcome! Representatives from up to 22 seminary and divinity schools will be present. 
This event is free, and lunch and transportation to St. Olaf College will be provided to those who register. We will leave Augsburg by 8:30 AM and return to campus around 2:30 PM.
Register for Seminary and Divinity School Day by November 7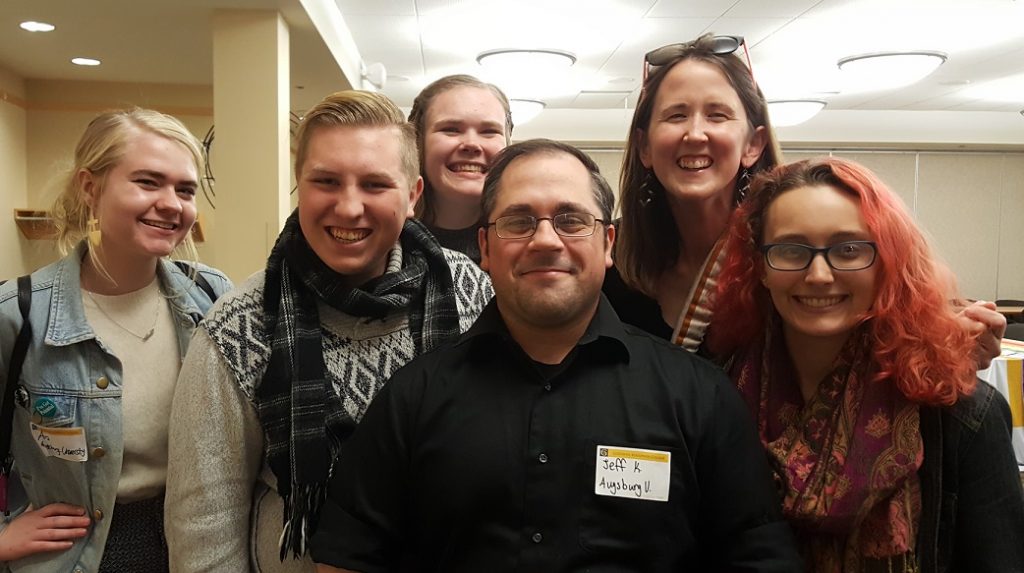 Schedule for November 15, 2018
8:30 AM – Depart Augsburg for St. Olaf
9:30 AM – Check-in/Registration at St. Olaf
9:45 AM – Opening Session
11:00 AM – Daily Chapel
11:30 AM – Lunch, Small Group Conversation, and Seminary and Divinity School Fair
1:30 PM – Depart St. Olaf for Augsburg
2:30 PM – Arrive at Augsburg
Seminary and Divinity Day is a collaboration between the Christensen Center for Vocation at Augsburg University, Gustavus Adolphus College, and St. Olaf College.
If you have questions, contact Sophie Warnberg at ccv@augsburg.edu or Lonna Field at fieldl@augsburg.edu or 612-330-1467.