The Public Church Scholars five-year degree pathway prepares students to be intentional leaders for the future of a multi-racial, multi-ethnic, public church. In this educational pathway, students will take a deep dive into theological education, leadership formation, experiential learning in an internship, and preparation to be public leaders in the church.
Five years, Two Accelerated degrees
Students in the Public Church Scholars pathway will earn
a BA in Theology and Public Leadership from Augsburg University in three years, and
a Master of Divinity (M.Div.) from Luther Seminary in two years.
first cohort Begins Fall 2020
Our team is committed to identifying, recruiting, and enrolling a diverse and hopeful cohort of emerging ELCA leaders to serve in the public church.
Students can learn more by visiting the Religion Department website and completing the inquiry form below.
Student Inquiry
Are you a church leader, pastor, or bishop who wants to refer a student to Public Church Scholars pathway? Contact us today!
Refer a Student Now
Contact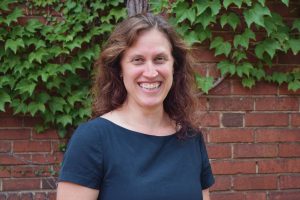 Adrienne Kuchler Eldridge '02
Public Church Scholars Program Director
eldridge@augsburg.edu
612-330-1412