New Congregational Partnership in 2021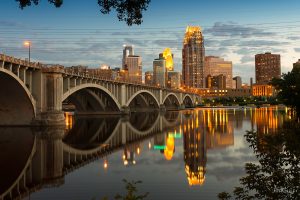 The new year brings a new partnership opportunity for congregations through Augsburg University's Christensen Center for Vocation (CCV), supported by a new $1,000,000 grant Augsburg has been awarded through the Lilly Endowment's Thriving Congregations Initiative.
The Riverside Innovation Hub, an initiative of CCV,  will continue helping congregations live into placed-based vocational discernment in the public square for the common good through two-year learning communities of twelve congregations. The first learning community runs July 2021 – July 2023 and the second learning community runs September 2023 – September 2025.
Learn More about the New Partnership Opportunity
---
Public Church Scholars
We are so excited about this new endeavor with the Lutheran School of Theology at Chicago. Students earn a B.A. and an M.Div in 5 years! Enrollment is open now so tell your juniors and seniors in high school about it.
This isn't just a faster track towards ordination, it is a different approach to forming pastoral leaders.
Learn More about Public Church Scholars
---
2021 Augsburg Youth Theology Institute
June 20 – 25, 2021
Augsburg Youth Theology Institute is a summer program for young people in high school (9th-12th grades). AYTI lets you put your faith into action–as we learn, pray, and play together, and as we figure out together what God is calling us to do with our lives.
To hear more about this summer's innovative online AYTI experience, visit the AYTI facebook page!