In November 2001 the Lilly Endowment, Inc. awarded Augsburg University a $2 million grant to expand the University's commitment to connecting faith and learning. As a result, Augsburg developed and implemented Exploring Our Gifts. After four years of successful programming, the Lilly Endowment awarded Augsburg a generous sustainability grant, matched by the University, to help support the project for an additional three years.
Exploring Our Gifts focused on helping students, faculty, and staff discern their vocations in service to God and the world. The results have been universally transformative, with hundreds of students, faculty, and staff benefiting from a wide range of new programs, individual and community experiences, and academic opportunities.
Augsburg University is committed to continuing this important work beyond the life of the Lilly grant. To this end, the University has created the Christensen Center for Vocation (CCV) to embody and build upon the convictions at the heart of Augsburg's educational mission:
…called to educate students to think critically, serve faithfully, lead effectively and live responsibly in the world
Who was Bernhard M. Christensen?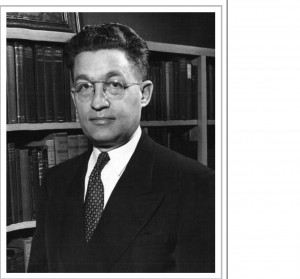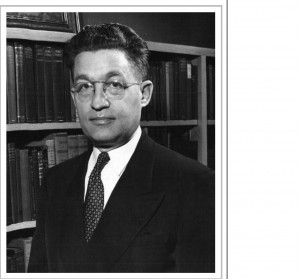 Bernhard M. Christensen (1901-84) was the eighth president of Augsburg University, serving from 1938 to 1962.  He was born in Wisconsin, the son of Danish immigrant parents.  He graduated from Augsburg University in 1922 and Augsburg Seminary in 1925.  Following his seminary work (though he was never ordained), Christensen did further study at Princeton Seminary, the University of Berlin and the University of Goettingen in Germany.  In 1935 he married Gracia Gunderson of Brooklyn, New York.  They had five children and she would eventually teach English at Augsburg.
Christensen was a gifted leader who led Augsburg through a time of significant change.  He was also a theologian who sought to avoid both a reactive fundamentalism and a theological liberalism that was cut loose from the tradition.  Christensen was ecumenical in outlook while being deeply rooted in his own heritage.  Above all, he hoped "…the church of Luther—glorying in 'the freedom of the Christian man' and made strong through faith in a living Christ—may yet speak the deciding word."[1]