Augsburg will confer two honorary degrees at its 2021 virtual commencement ceremony. The recipients are:
eboo patel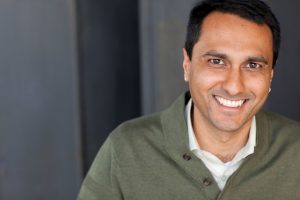 Dr. Eboo Patel is the Founder and President of Interfaith Youth Core (IFYC), a non-profit organization working to make interfaith cooperation a social norm in America. He is a respected leader on national issues of religious diversity, civic engagement, and the intersection of racial equity and interfaith cooperation. He is the author of four books and dozens of articles, and is a frequent keynote speaker at colleges and universities, philanthropic convenings, and civic gatherings, both in person and virtually. He served on President Obama's Inaugural Faith Council.
Eboo's contributions include the books Acts of Faith: The Story of an American Muslim, the Struggle for the Soul of a Generation; Sacred Ground: Pluralism, Prejudice, and the Promise of America; Interfaith Leadership: A Primer; and Out of Many Faiths: Religious Diversity and the American Promise. His op-eds and interviews have appeared in The New York Times, Washington Post, The Chronicle of Higher Education, on National Public Radio, and The PBS NewsHour. He also publishes a regular blog for Inside Higher Ed, called 'Conversations on Diversity'.
Eboo holds a doctorate in the sociology of religion from Oxford University, where he studied on a Rhodes scholarship. He has been awarded the Louisville Grawemeyer Prize in Religion, the Guru Nanak Interfaith Prize, the El Hibri Peace Education Prize, the Council of Independent Colleges Academic Leadership Award, along with honorary degrees from 15 colleges.
Eboo lives in Chicago with his wife, Shehnaz, and two young sons. He is a die-hard fan of Notre Dame Football, Wilco, and really good coffee.
Ira Harkavy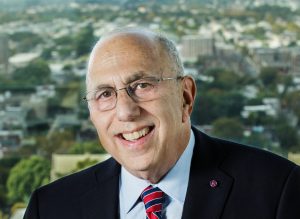 Ira Harkavy is Associate Vice President and founding Director of the Barbara and Edward Netter Center for Community Partnerships, University of Pennsylvania.  As Director of the Netter Center since 1992, Harkavy has helped to develop academically based community service courses and participatory action research projects that involve creating university-community partnerships and university-assisted community schools with Penn's local community of West Philadelphia.  Harkavy teaches in history, urban studies, and Africana studies, as well as in the Graduate School of Education.
Dr. Harkavy has written and lectured widely on the history and current practice of urban university-community-school partnerships and the democratic and civic missions of higher education. He is co-author or co-editor of eleven books, including Higher Education's Response to the COVID-19 Pandemic: Building a More Sustainable and Democratic Future (2021), Knowledge for Social Change: Bacon, Dewey and the Revolutionary Transformation of Research Universities in the Twenty-First Century (2017), and Dewey's Dream: Universities and Democracies in an Age of Education Reform (2007). He is also Executive Editor of the journal, Universities and Community Schools.
Harkavy is the Chair of the International Consortium on Higher Education, Civic Responsibility, and Democracy; Chair of the Anchor Institutions Task Force; and founder and member of the Philadelphia Higher Education Network for Neighborhood Development (PHENND) Steering Committee.
Among other honors, Harkavy is the recipient of the University of Pennsylvania's Alumni Award of Merit, Campus Compact's Thomas Ehrlich Faculty Award for Service Learning, New American Colleges and Universities' Ernest L. Boyer Award, and a Fulbright Senior Specialist Grant. Under his directorship, the Netter Center for Community Partnerships received the inaugural William T. Grant Foundation Youth Development Prize awarded by The National Academies and a Best Practices/Outstanding Achievement Award from HUD's Office of Policy Development and Research.
Harkavy received his B.A., M.A., and Ph.D. in History from the University of Pennsylvania.