Augsburg will confer two honorary degrees at its virtual commencement ceremony. The recipients are:
LaJune Thomas Lange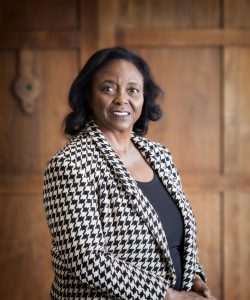 LaJune Thomas Lange '75, JD, served a distinguished career as judge in the Fourth Judicial District of Minnesota. Known for her international expertise in law and human rights, Lange is an Honorary Consul for the Republic of South Africa in Minnesota and a senior fellow and member of the Wilkins Forum at the University of Minnesota's Humphrey School of Public Affairs, which was previously known as the Humphrey Institute. She currently teaches critical perspectives on race at the University of St. Thomas Law School.
Lange was elected to Augsburg University's Board of Regents in 2010. She currently serves as president of the International Leadership Institute, which provides technical assistance, civic education, election monitoring, conflict reduction, and rule-of-law programs to people and nations in transition. She has shared her expertise with legal education programs for the Family Court of Morocco and the Supreme Court of Zimbabwe.
Lange is the former co-vice chair of the Minnesota Supreme Court Task Force on Racial Bias in the Courts and of the Minnesota Supreme Court Task Force on Gender Fairness in the Courts. Previously, she earned a juris doctorate degree from the University of Minnesota Law School and worked as a trial lawyer in the Hennepin County Public Defender's Office until she was appointed by the governor to serve in the trial court.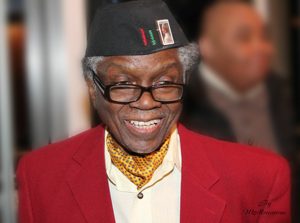 Mahmoud El-Kati
Mahmoud El-Kati is professor emeritus of history at Macalester College in St. Paul, Minnesota. He was also one of the founders and first professors in the African and African American Studies Department at the University of Minnesota, and he was influential in the development of the Pan-African Conference at Minnesota State University—Mankato. 
At Augsburg University, El-Kati was a community leader who spoke during One Day in May in 1968, challenging the community to examine its practices and reflect on the racism embedded in the education system.
As a longstanding social activist, commentator, and lecturer on the African American experience, he has contributed to community educational efforts in the Twin Cities, including through Asili Institute for Women of African Descent, Augsburg's Pan-Afrikan Center, Black film discussions, In Black Ink, KMOJ 89.9 FM radio program "Reflections and Connections," Nu Skool of Afrikan American Thought community forum, Solidarity—Twin Cities, and The Way Opportunities Unlimited Inc. 
El-Kati is the author of numerous articles and books, including "Politically Considered: 50th Commemoration of the Supreme Court Decision of 1954" and "The Myth of Race/The Reality of Racism: Critical Essays."