Augsburg will confer two honorary degrees at its commencement ceremony Friday, May 10, 6 p.m. at US Bank Stadium.
Garry Hesser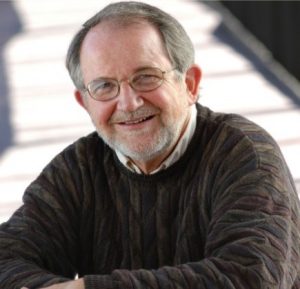 Garry Hesser is Professor Emeriti of Sociology at Augsburg University. He received the bachelor's degree from Phillips University, the master of divinity degree from Union Theological seminary, and the master's and Ph.D. from the University of Notre Dame. He began his career in the sociology department at Augsburg in 1977, received tenure in 1980, and was promoted to professor of sociology in 1987. During his time as a member of the faculty, he served as director of Augsburg's metro-urban studies program and as division chair for the natural and social sciences, and taught courses in community; urban sociology and urban planning; and creativity and problem solving. In 2013 he was named a faculty emeriti. He continues to teach in the master of arts in leadership program.
In 1998, Garry was awarded the Thomas Erhlich Award for national leadership and scholarship in advancing the field of service-learning as a teacher, researcher, and community partner. A national expert on experiential education, Garry is past president of the National Society for Experiential Education (NSEE) and of the Higher Education Consortium for Urban Affairs (HECUA). He has led workshops on service-learning and experiential education on over forty campuses and at professional meetings, including the American Association of Higher Education (AAHE), Association of American Colleges and Universities (AAC&U), Council of Independent Colleges, Campus Compact, and the American Sociological Association. Among his many publications, Garry has authored two influential books on experiential education and service-learning: Cultivating the Sociological Imagination: Concepts and Models for Service-Learning in Sociology (1999), and Strengthening Experiential Education: A New Era (2014). He has been a member of the National Review Board for the Scholarship of Engagement and has represented the field of sociology on the AAHE-Campus Compact Consulting Corps. In addition, he has served as a Minnesota Campus Compact Fellow collaborating on "Multicultural Education for Social Change."
Joia Mukherjee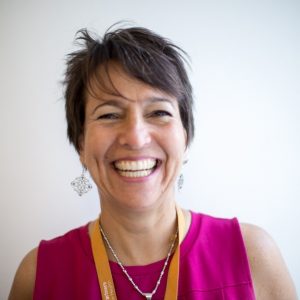 Joia Mukherjee MD, MPH is an Associate Professor at Harvard Medical School and Chief Medical Officer of Partners In Health (PIH), an international medical charity dedicated to providing a preferential option for the poor in healthcare. She is an internist, a paediatrician, an infectious disease doctor and public health specialist. Dr. Mukherjee has been supporting PIH's efforts to provide high quality, comprehensive health care to the poorest in partnership with local communities and health officials in Haiti, Rwanda, Lesotho, Malawi, Sierra Leone, Liberia, Peru, Mexico, Russia, Kazakhstan and the Navajo Nation. Dr. Mukherjee's clinical foci include HIV, multi-drug resistant tuberculosis, mental health, ebola, human resources for health, and health systems strengthening. She also teaches Global Health Delivery, social medicine, infectious disease and human rights to medical students, residents and fellows at a wide variety of US and international institutions. She has helped create a new residency and fellowship training program for Rwandan and Haitian physicians as well as global health residencies and fellowships for US trainees at Harvard and other American universities.