For new or experienced AP teachers
COURSE DESCRIPTION:
Students in this college–level course read and carefully analyze literature written in a variety of time periods, from 16th century through the contemporary period. This summer institute will combine the examination of methodology and content with sharing ideas, discuss effective critical thinking and writing strategies, and review samples from the 2022 AP exam. Participants can expect interactive sessions where they can learn and practice the basics essential for maintaining a successful AP English Literature course with their students. Also, participants will examine strategies to help students better understand aesthetic, cultural, and historical approaches and reasons to analyze and explain literary texts. This course uses College Board-developed materials as well as other resources to expand the participants' knowledge base and to provide a framework for teachers in developing and/or enhancing their AP curricula.
Participants will acquire ideas for developing students' critical reading and writing skills through the use of College Board-released exams and through the application of AP prompts to the curriculum they are currently teaching.
Participants will also –
Examine student response samples for free response questions and calibrate rubric alignment.
Recognize and write AP-style items of appropriate rigor.
Scaffold instruction in order to support students so they can successfully engage with AP-style tasks unit by unit.
Design and apply scoring rubrics in order to supply students with feedback on AP-style assessments.
REGISTER NOW FOR THE JUNE ENGLISH LITERATURE WORKSHOP
---
consultant: Celine gomez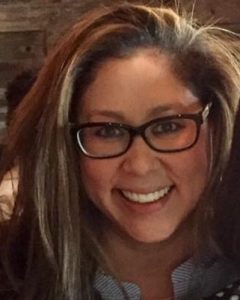 My name is Celine Gomez. I have been teaching 11th and 12th grade English for 24 years in Plano ISD. For the past 17 summers and this upcoming summer, I have been an AP national grader, served as a table leader/ocho, and served on the sample selection committee. For the last two summers, I have served as a distributed Question Leader for one of the prose prompts.  For College Board, other than being an endorsed consultant since 2007, I am an AP Literature mentor and work with teachers from around the U.S. as a cohort in order to help their students achieve success. Additionally, I have served in an AP Literature consultant role for various district trainings in Texas (teacher trainings and student study sessions), worked with Massachusetts Insight (teacher trainings), worked with Applied Practice (scoring mock exams and a teacher webinar), and serve as a coach for NMSI (teacher trainings and student study sessions). I am so excited to be able to work with you this summer.