For new and experienced AP teachers
course description:
This AP French Language and Culture Summer Institute is designed for both the new and experienced teacher and will be conducted almost entirely in French.  It will provide relevant AP content and pedagogy through interactive lessons and discussions.
In this session, I will provide an overview of the structure and content of the AP French Language and Culture course, as outlined in the new Course and Exam Description. I will explain the thematically organized course as well as demonstrate instructional techniques for presenting this curriculum using authentic materials to build student proficiencies in the various modes of communication and at all levels.
You will leave with a clear understanding of the structure and grading of the AP Examination.  We will extensively practice scoring the tasks on the exam using the rubrics and achievement level descriptors.
In addition, I will help you navigate available College Board resources that will support the development of your course syllabus.
REGISTER NOW FOR THE JUNE FRENCH LANGUAGE WORKSHOP
---
consultant: sarah socolofsky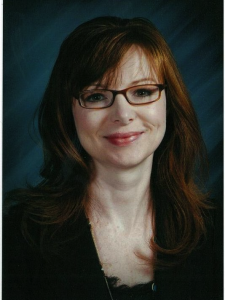 Sarah Socolofsky currently teaches all levels of French at Fossil Ridge High School in Fort Collins, Colorado.  She has been teaching French at the high school level for 23 years and is the chair of her department.  She has been an AP exam reader for the past 10 years.  She is the recipient of numerous awards, including the Excellence in Teaching Award for Colorado and the Southwest Region, the University of Northern Colorado Teacher of the Year, and a national AATF award.  She is a frequent presenter at local and regional conferences as well as a contributor to her district's initiatives to realign curriculum and create end of level exams.  Sarah earned her BA in French Language and Literature from Colorado State University and her MA in Special Education from the University of California, Riverside.  In her free time, Sarah loves to garden, read, take long walks with her dogs and children, travel and spend time in the Colorado sunshine.