For new and experienced AP teachers
This Institute is designed as a workshop for high school English teachers who are currently teaching or who are preparing to teach the Advanced Placement Literature & Composition course.  Participants will focus on the College Board's expectations for the Literature & Composition course, preparing students for the AP Literature & Composition Exam, and preparing students for success in college-level courses. Teachers meet in a collegial setting to share their experiences, ideas and their desire to provide students a rich experience in reading and writing about literature from the English-speaking world.
REQUIREMENTS
Most Institute activities will take place during scheduled class time; however, some advance reading preparation for the Institute is requested.  Before arriving at the Institute, participants should please read Zora Neale Hurston's Their Eyes Were Watching God and William Shakespeare's Othello if they are not already familiar with the texts.  Participants are asked to acquire their own copies of these texts.
REQUIRED MATERIALS
Hurston, Zora Neale. Their Eyes Were Watching God.  New York: Harper Perennial, 2006
(ISBN:  978-0-06-083867)
Shakespeare, William. Othello, the Moor of Venice.  New York: Signet Classics Paperback,
1st ed.  1998.   (ISBN-10: 0451526856 or ISBN-13: 978-0451526854)
Additional reading materials will be made available to participants in an electronic format.  Participants will also familiarize themselves with the AP Central web site before attending the Institute:  https://apcentral.collegeboard.org/.
REGISTER NOW FOR THE IN-PERSON ENGLISH LITERATURE WORKSHOP
---
Consultant: Tom Reynolds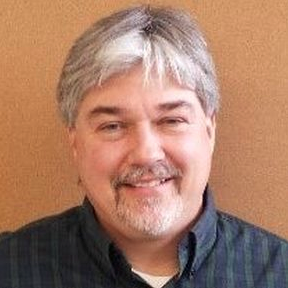 Tom Reynolds currently teaches English at Hononegah High School in Rockton, Illinois.  He began his career at Hononegah in 1994, and since 2006, he has been the English Department Coordinator.
Tom began his career in 1984 as a graduate teaching assistant at Loyola University in Chicago. He went on to teach Journalism and English for eight years at a Chicago-area Catholic high school where he also began teaching AP Literature & Composition.  He has taught high school students of all grade and ability levels for 33 years and is recipient of the Illinois State Board of Education's "Those Who Excel" Award for Educational Excellence.
In addition to being a high school teacher, Tom has worked as an AP Reader, coordinator for Gifted Education at Hononegah, internal reviewer for the Advanced Ed Accreditation Organization, and adjunct instructor for Northern Illinois University and Morton College in Cicero, Illinois.
Currently he serves as an AP Mentor and AP Consultant for the Midwest and International Regions of the College Board.
In his own words, "I enjoy helping my colleagues no matter where I go. I am always willing to share my experiences and resources with anyone who might benefit from them."