For New and Experienced teachers
This Biology Summer Institute is designed for teachers with limited experience teaching AP Biology.  Participants will learn about the AP Biology Curriculum Framework, how to incorporate inquiry into the AP Biology curriculum, and perform selected laboratory investigations and share ideas for implementing these activities in the classroom. Participants will conduct laboratories that will satisfy the requirement for 25% of the AP Biology course to be laboratory based. Planned laboratory activities include:
Big Idea 1: Hardy-Weinberg Equilibrium Modeling and BLAST lab
Big Idea 2: Photosynthesis with floating leaf assay, Cell Energy with Bio-rad Algae Beads, Diffusion and Osmosis
Big Idea 3: PCR and gel electrophoresis with Mini-One systems
Big Idea 4: Animal Behavior, Enzyme Catalysis
Participants will also learn about the changes to AP that took place in the 2019-2020 school year, including updated formative assessment tools for AP Biology teachers on AP Classroom. Teachers will leave this workshop prepared to successfully teach AP Biology, including audit approval, College Board curriculum alignment, and how to prepare students for the AP Biology exam.
REGISTER NOW FOR THE JULY BIOLOGY WORKSHOP      
---
Consultant: Jennie Edgar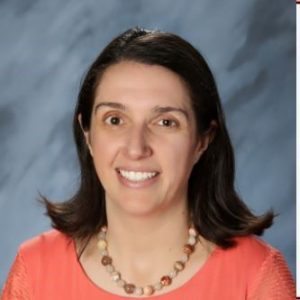 Jennie Edgar teaches Physics and AP Biology at Eaglecrest High School in Aurora, Colorado. She served as an AP reader of both AP Environmental Science and Biology exams.  In addition to serving as a reader, she also works as an item developer for AP Biology.  Jennie is a National Board Certified teacher in Adolescent and Young Adult Biology.  She also conducts workshops in AP Biology, AP Strategies for Success in Science, and Quantitative Skills in Biology through the College Board.
Jennie honed her passion for science at the University of Michigan and earned her Master's in Science Education at Montana State University-Bozeman. She served as a PST fellow for the Department of Energy's Office of Science, a PLT facilitator, and a curriculum consultant. She is an avid skier and enjoys spending time with her family.