For experienced AP teachers with MORE THAN 3 years of experience
I look forward to working with great teachers at Augsburg this summer. I incorporate the new curriculum framework ideas in the workshop and my focus for institutes is to help AP Biology come alive for students. We will focus on working on skills we need to help develop our young scientists into more scientifically literate citizens and improving our opportunities to use quantitative skills, statistical analysis and other skills and practices used in AP Biology.
The goals of the week:
Providing you with information about the Curriculum Framework for AP Biology including the Big Ideas, Enduring Understandings, Essential Knowledge, Learning Objectives and the practices of science involved in teaching AP Biology in 2019-2020.
Work through and discuss how to make laboratory investigations more inquiry based and how to add more quantitative analysis to labs and investigations.
To explore the new resources for 2019-2020 and discuss how they can be used in the classroom.
Examine the guidelines for the AP Exam and ideas for review and student preparation.
Provide and share useful strategies, materials, tips and lots of encouragement to each other.
REGISTER NOW FOR THE BIOLOGY ADVANCED TOPICS WORKSHOP
---
Consultant: Mark Little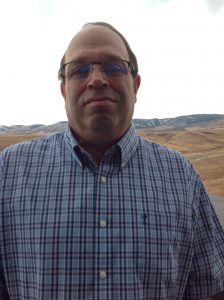 Mark Little had been a science teacher at Broomfield High School in Colorado for 32 years and has taught AP Biology for over 18 years and retired at the end of 2018.  He has been very involved with the AP Biology re-design, including and not limited to field-testing some of the laboratory investigations. Mark is currently a member of the AP Biology College Board Instructional Design Team. He has been an AP Reader and Table Leader for over fifteen years at the reading along with being an item writer for the exam. He saw a need and also started the AP Environmental Science program at his school 9 years ago.  He also has taught Chemistry and Anatomy and Physiology. Mark received his BS degree from Colorado State University and his Masters from the University of Denver. Mark was a member of the first cohort of the BSCS/NABT AP Leadership Academy and he incorporates the information learned in his workshops. He is National Board Certified and has been recognized for his teaching by receiving various awards, including the Outstanding Biology Teacher Award for the state of Colorado in 2005.  He works for National Math and Science Initiative (NMSI) and the Colorado Science Initiative, helping students and teachers prepare for AP science exams. He has been a College Board Consultant since 2014. Mark was President of the National Association of Biology Teachers (NABT) in 2013 and currently still very involved with NABT by holding a couple leadership roles including AP Section chair.