For new and experienced AP teachers
The Summer Institute will focus on the best approaches to teaching the redesigned AP Government & Politics class and will answer the following questions:
How do I pace my class so we make it through all of the new learning objectives?

How do I 'get off the stage' and put my students more in charge of their own learning?

How can I get my students to write more without being buried under an avalanche of grading?

How do I prepare my students to answer 4 different types of free response questions?

How do I get my students to actually read…especially the Federalist Papers?

How do I create all the 'new-style' test items for my unit assessments?

How can I integrate technology in my class?

What can I learn about the course from analyzing the 2019 exam?

What new resources are available from the College Board for the 2019-20 school year
Perhaps most importantly, you'll be surrounded by fellow teachers who have the same questions and challenges as you do. Together, we'll be more ready to teach the redesigned class and your students will benefit from being more prepared for the AP Exam.
REGISTER NOW FOR THE GOVERNMENT & POLITICS: US WORKSHOP
---
Consultant: John Unruh-Friesen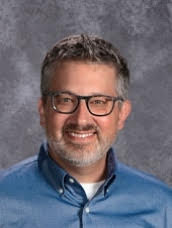 John Unruh-Friesen has taught AP® Government & Politics since 1997 and has been at Hopkins High School in Minnetonka, MN since 2001. John is a College Board consultant for both AP® United States Government and  AP® Comparative Government and has served as a national exam reader. John has loved technology ever since he found an Atari 2600 under the Christmas Tree in 1981. In addition to teaching government, he is a digital learning coach at Hopkins High School and is always looking for ways to integrate technology in his classroom.