For new and experienced AP teachers
This four-day workshop is designed for both new and experienced AP Psychology instructors and will include course content, planning, and a wide variety of teacher resources that can be used in a wide range of educational settings (e.g., traditional, block, online, blended, flipped). The workshop will highlight the broad themes which link the distinct units together into a strong understanding of the discipline. Particular attention will be devoted to effective teaching strategies for supporting the content and building success on the AP exam including both the multiple choice and the essay (free response) portions. Participants will develop a strong understanding of how the free response questions are graded and learn specific practical techniques which will effectively prepare students for this portion of the exam. For each of the units of the course, new materials including demonstrations, hands-on activities, labs, review materials, critical thinking exercises, formative assessments, summative assessments, and strategies for difficult topics will be provided. Projects and activities that build content and the development of scientific attitudes and skills, including critical thinking, problem-solving and literacy will also be examined. This interactive conference will provide teachers with the opportunity to share ideas, activities, questions, and best practices.
REGISTER NOW FOR THE PSYCHOLOGY WORKSHOP
---
Consultant: Nancy Fenton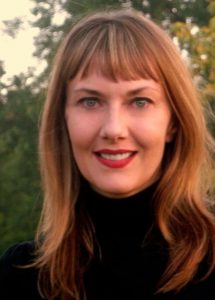 Nancy Fenton, M.A., teaches AP Psychology at Adlai E. Stevenson High School in Lincolnshire, Illinois and online for the Center for Talent Development at Northwestern University. She has taught AP Psychology since 2006 and has served as a reader for the AP Psychology exam since 2008, a table leader since 2017, and a College Board consultant since 2014. She earned her BA in History and Secondary Education at Northeastern Illinois University and her MA in Psychology at National Louis University. Ms. Fenton was awarded the 2013 American Psychological Association (APA) Teachers of Psychology in Secondary Schools (TOPSS) Excellence in Teaching Award for dynamic teaching and commitment to the advancement of psychology and has presented at regional conferences for AP Psychology teachers. She has previously served as a member of the TOPSS board and has worked on numerous APA initiatives including the performance indicators for the National Standards for High School Psychology Curricula, and several TOPSS Psychology Unit Lesson Plans. Nancy Fenton is the co-author of the review book AP Psychology All Access with Jessica Flitter and writes for the blog Books for Psychology Class with Laura Brandt. She is the coauthor of the new iScore5™ Psych app created for AP® Psychology students to prepare for the exam.