For new and experienced AP teachers
Welcome teachers of AP World History! The ongoing evolution of the AP World History (AP WH) course since redesign continues to present teachers with new challenges. AP WH is undergoing major changes this summer.  The chronological coverage of the required curriculum starts at 1200 CE, and the College Board is making new resources available for teachers. Our first priority will be to get you the most important information about changes and new resources ensuring your success as an AP WH teacher. Session activities and discussion will support development of your pedagogy and curriculum. Particular attention will be given to how to score assessments applying rubrics and national standards. The session overview of the required aspects of the curriculum will include the interplay of the key concept outline, historical thinking skills and reasoning processes, thematic learning objectives, and the implications for teaching.
REGISTER NOW FOR THE WORLD HISTORY WORKSHOP
---
Consultant: James sabathne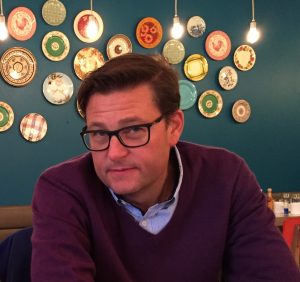 James Sabathne (MA, NBCT) teaches AP World History and AP U.S. History at Hononegah High School in Rockton, Illinois. He has served as an AP U.S. History reader, table leader, exam leader, and question leader since 2001. He sat on the SAT II United States History Subject Test Development Committee from 2008-2011, and the AP U.S. History Test Development Committee from 2012-2017 including terms as Co-Chair. He presented at numerous conferences including five AP annual meetings, the American Historical Association annual meeting, Best Practices Night at the AP US reading, and the Organization of American Historians Conference. His publications include: Past Forward: Articles from the Journal of American History Volumes I and II, (Oxford University Press, 2016); Course Planning and Pacing Guide resource for Eric Foner's Give Me Liberty 3rd Edition, (WW Norton, 2014); Strive For A 5: Preparing for the AP* World History Exam, (Bedford / St. Martin's, 2013); and he is a contributor to Robert Strayer and Eric Nelson's Ways of the World: A Global History with Sources, 3rd Ed, (Bedford / St. Martin's, 2016).