For new and experienced AP teachers
This inaugural institute at Augsburg's Rochester Campus will introduce AP Lit & Comp teachers to The College Board's new framework. In a seminar atmosphere, we will review and create lessons that align to the framework. There is no need to throw away what you have created, infact, bring it along! Participants will gain insights and strategies to streamline their planning and paper loads while increasing their students' capacity to appreciate and analyze literature, and for success in their classes, their AP exam, and post-secondary pursuits. Please bring along one or two works of literary merit- poetry, prose, or play, you expect to teach in the fall.
REGISTER NOW FOR THE ENGLISH LITERATURE & COMPOSITION WORKSHOP
---
Consultant: Abbie Fishman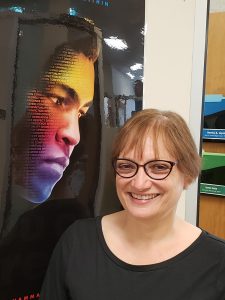 Abbie Fishman is a seasoned Advanced Placement reader and consultant for Advanced Placement Literature and composition. She has delivered institutes and workshops throughout the United States including being invited to present at the 2018 AP Annual Conference. Abbie has spent her career in Milwaukee Public Schools working in positions from Title 1 teacher to AP teacher, to literacy coach. Currently she works as an Advanced Academic Coach supporting Advanced Placement in all subjects offered in eighteen different high schools. Additionally, Abbie has worked as adjunct faculty at The University of Wisconsin- Milwaukee, Marquette University, and Lakeland College. She has been invited to work with the Wisconsin Department of Public Instruction regarding Advanced Placement beginning next academic year. Holding an M.A. in Literary Studies and a reading certification, literature is both vocation and avocation for Abbie. She is involved with equity and social justice issues in her community.  Abbie also enjoys bike riding and dog walking.