For new and experienced AP teachers
This seminar will focus on the content and pedagogy necessary to successfully teach AP US History. After undergoing a series of changes both to the Curriculum Framework as well as the rubrics in the past few years, participants will focus on building and aligning a course that meets all of the current College Board standards. Presentations and discussions of teaching strategies will be divided equally between strategies for improving student success on the AP Exam and the techniques necessary to create an engaging and successful course. Teaching strategies will focus on the development of students' critical thinking skills, document analysis, and writing skills. In addition, participants will train in the same fashion as AP Readers in order to clearly understand the expectations that students need to meet in order to be successful on the Advanced Placement exam.
REGISTER NOW FOR THE US HISTORY WORKSHOP
---
Consultant: Mary Lopez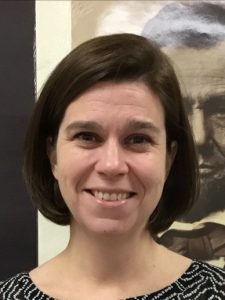 Mary Lopez has taught US History and American Studies at all levels at Schaumburg High School since 1995. She has also served as a Reader at the AP Reading for thirteen years, serving as a Question Leader for the last four and this past year served as an Exam Leader. Mary is currently in her fourth year as a member of the US History Development Committee for the College Board, helping to guide the direction of the course and constructing the AP Exam. In the last five years, she has presented in multiple states through the College Board, Organization of American Historians, and National Council of History Education. She has two B.A.s from the University of Illinois, an M.A. in History from DePaul University, and is A.B.D. status in the History Department at the University of Illinois at Chicago. Oh, and she has four children.