Status
Commissioned Student Organization
Mission
It shall be the purpose of Murphy Square to act as the on-campus literary and visual arts publication, taking submissions and publishing the works of students and faculty as it has since its origin in 1974.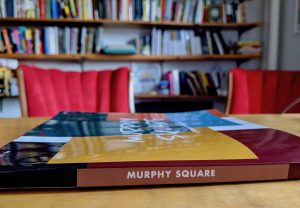 Officers
Sonja Mischke: Editor in Chief
Jessica Mendoza: Managing Editor
Lela Nesheim: Assistant Editor
Olivia House: Art Director
Advisors
Doug Green
Lindsay Starck
Visit Murphy Square on Facebook and Tumblr. Find the latest information on submissions here.