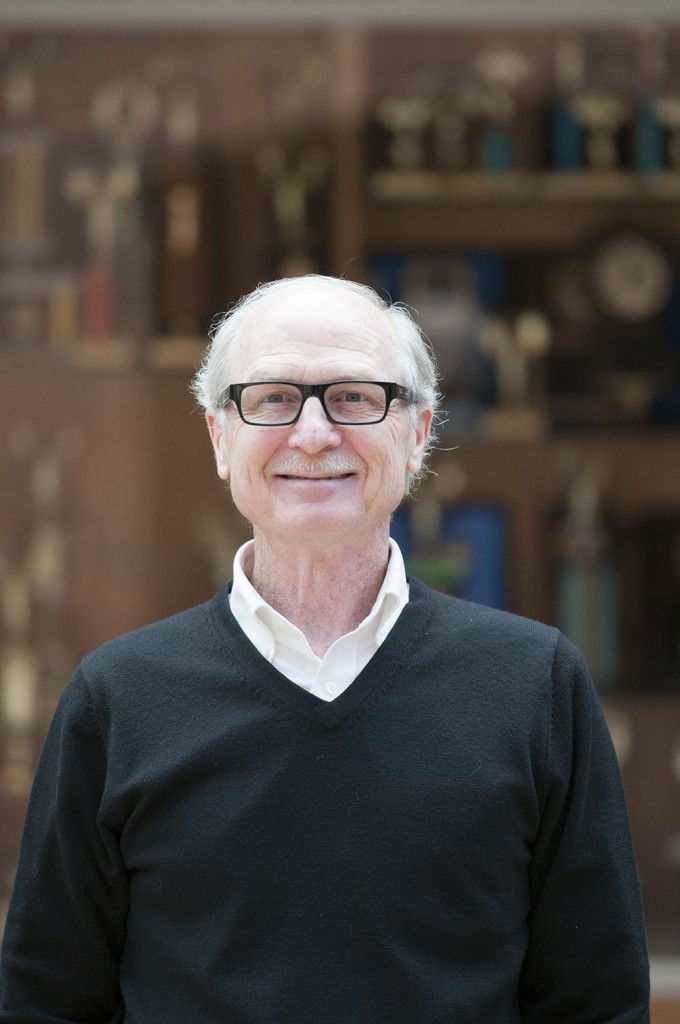 The film program teaches filmmaking with film and addresses the historical and theoretical study of film. All majors learn to operate a Bolex camera loaded with 16mm film. We do this because you can't rewind and erase your shot with a 16mm camera. It forces students to plan before they shoot and it "hurts" if they make a mistake. They learn the need for craftsmanship and preparation and become much better filmmakers in the process.
At Augsburg, we do not systematically favor one type of filmmaking over another. Rather, we embrace all types of story telling like documentary, narrative, and experimental. There is a close-knit collaboration in all areas of the fine arts—theatre, music, and studio arts— so that students can develop practical and artistic skills.
Prior to my employment at Augsburg, I owned a production company, and several of my projects won local (ITVA) and national awards (Telly).  For much of the 1980s, I was an adjunct professor teaching film at NYU Tisch School of the Arts.
One of my memorable classroom experiences
Several years ago while teaching the beginning film class, I asked the class what's brighter than the sun. One student blurted out, "Two suns!?"
What else would I like students to know about me?
I lack a sense of humor.
Education
B.A. University of Minnesota
M.F.A. Syracuse University