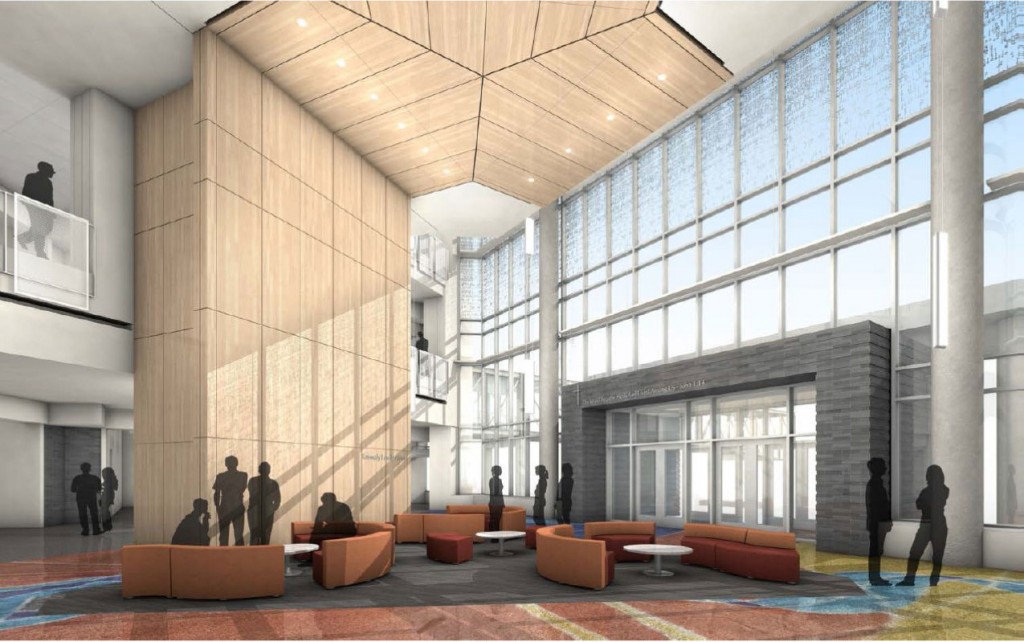 Imagine the day when you enter the doors to the new Hagfors Center for Science, Business, and Religion in January, 2018. What will you see and feel?
Entering the main doors you face a three-story wood panel wall. Crafted from local elm, it offers both a welcoming tone and a tender reminder of many magnificent trees lost to disease. Above sits the new rooftop chapel, a gathering place for many forms of communion. Laboratories, active classrooms, and independent learning spaces fill three stories. Two wings of learning space rise to a high point—with a slight opening pointing to all that is unknown or unresolved and yet to be discovered. Your first impressions are of openness, expansiveness and light.
In each angle and view, you see what it means to live at the intersection of inquiry. Three major fields of study, the sciences, business, and religion will "speak" with one another in these new spaces.
Artistic visual installations invite you to engage, encouraging you to reach for something larger than yourself. You will also sense a deep connection to Augsburg's foundation and core identity of deep traditions: durable faith, inclusion, and experiential learning.