Ta-coumba Aiken
Alyssa Baguss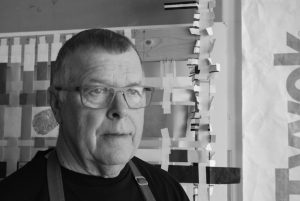 Lynn Bollman
Lynn Bollman is a local artist/printmaker with an MA, an MFA, and received his B.A. degree from Augsburg.  He has taught art for all of his professional career – at Augsburg and at Minneapolis Community and Technical College. He has received local, national, and international recognition for his art, and he continues to develop his art as a co-op member at Highpoint Center for Printmaking in Minneapolis. He works primarily with the technique of relief printmaking and has particular interest in pushing the boundaries of what constitutes a print.  He commonly experiment with unusual materials to print from, and to print on.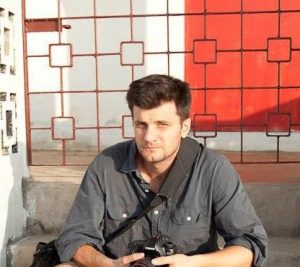 Roger Boulay
Roger Boulay is a photographer and installation artist from Boston, MA. He holds a BA from Amherst College, an MA from the Universiteit van Amsterdam and an MFA from the University of New Mexico. His work has been exhibited across the country and has won numerous awards. He currently has an installation of over 1,200 altered book covers on view at the South Bend Museum of Art in South Bend, Indiana. He is represented by Gallery 19 in Chicago, Illinois. He is the Art Gallery and Collections Coordinator at Winona State University and teaches courses in art history, photography, video and audio production, and professional practices. He lives in Winona, MN with his wife and two dogs.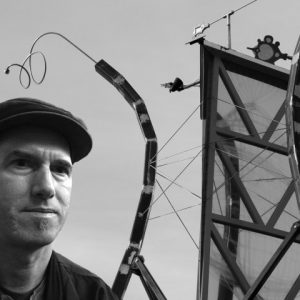 Philip Blackburn
Soundbridge – sound and visual treatment
"I am particularly interested in this space because of the potential for subtle enhancement through sound. These locations feature people in motion and that opens up possibilities for visual art work, too. As an environmental sound artist and composer (and a designer of visual installations) I have a broad background in bringing a variety of suitable creative approaches to public spaces and transforming the visitor experience. My curiosity for science and sacred spaces seem especially appropriate for this project. The disparate themes of the Hagfors Center are connected physically and metaphorically by pass-through spaces."
Born in Cambridge, England, he studied music there as a Choral Scholar at Clare College (BA, MA). He earned his Ph.D. in Composition from the University of Iowa where he studied with Kenneth Gaburo and began work on publishing the Harry Partch archives. Blackburn's book, Enclosure Three: Harry Partch, won an ASCAP Deems Taylor Award. He has worked at the American Composers Forum since 1991, running the innova Recordings label (which has been called "the nation's premiere label for American new music") while developing re-granting programs (notably the Jerome commissioning program, McKnight Fellowships) and opportunities for composers.
He is also a public artist specializing in sound — a composer/environmental sound-artist — and has served as teaching artist for school residencies connected with the Flint Hills International Children's Festival, creating multi-media performances using home-made instruments. Signal to Noise magazine called Blackburn "a startlingly original voice, one that encompasses all periods of music history in a uniquely engaging vision."
Craig David
Stephen Geffre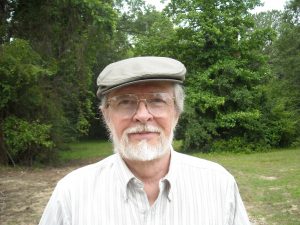 Norman Holen
Norman Holen was a professor of art for 40 years, 38 of which were at Augsburg in Minneapolis, Minnesota.  He received his Bachelor of Arts degree from Concordia College in Moorhead, Minnesota, in 1959, and his Master of Fine Arts degree from the University of Iowa in Iowa City, Iowa, in 1962 he has created sculpture, drawings, and pottery and has been in numerous exhibitions in various locations, including two one-person exhibitions at the Minneapolis Institute of Arts, and group shows at the National Gallery in Washington, D.C., and the Port of History Museum in Philadelphia.  He has participated in a great number of competitive exhibitions and have won national and international awards.  He has judged many state and national shows. He has written a series of articles in art magazines such as the International Sculpture Magazine, the Artist's Magazine, American Artist, Clay Times, and Pottery Making Illustrated.  His work is also seen in books such as the National Sculpture Society Celebrates the Figure by Jean Henry, Sculpture: Technique, Form, Content by Arthur Williams, and the Sculpture Reference by Arthur Williams.  I am in several biographical books including Who's Who in America, Who's Who in American Art, and Outstanding Educators of America.  He has made splints and tools for his physically challenged art students.
Stephanie Hunder
In Plain Sight (Amy Baur and Brian Boldon)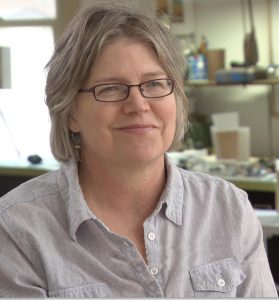 Amy Baur, the co-creator of In Plain Sight Art Studios, based in Minneapolis, has collaborated since 2004 with artist Brian Boldon to complete architectural and sculptural commissions that integrate new approaches in digital glaze printing on ceramics and glass. These works, which range from public art to corporate, commercial and residential installations, can be found across the United States. Baur holds a BFA in photography from the University of Alaska (Anchorage) and an MFA in photography from the University of Illinois (Champaign). In 2013, she was featured on TPT's Minnesota Original. Amy received an Artist Initiative Grant from the MN State Arts Board in 2014. She recently had a two-person exhibition at the Bloomington Arts Center. She has found that the ability to translate photography into the material of glass introduces a physical and material facet that has greatly expands her studio practice. Working with image, glass and collage elements, she combines minute and expansive scales to locate a place between the actual and the imagined.
Based in Minneapolis, Boldon exhibits his sculpture nationally and internationally as a solo artist and in collaboration with artist Amy Baur creating public art installations. Boldon uses digital technology for printing glass and ceramic enamels, data visualization, 3D printing, and interactive LED light and glass environments. In 2012, Boldon received the McKnight Fellowship for Ceramic Art. Boldon coordinated the ceramics and graduate programs at Michigan State University from 1995-2008, headed the ceramics program at the University of Alaska-Anchorage 1990-1995 and taught sculpture at Hamilton College in Clinton, New York, from 1989-90. Boldon received a BS in Art from the University of Wisconsin-Madison in 1982 and a MFA from Rhode Island School of Design in 1988.
Mary Lingen
Mary Lingen was born in North Dakota in 1959. Her family moved to Minnesota in 1965. Lingen studied art at Augsburg, graduating summa cum laude in 1981. While supporting herself in unrelated work, she began to sketch in the parks of Minneapolis, using these drawings as resources for her oil paintings. In 1990, she married Jim Kestner. They built their home on ten acres of woodlands in Backus, Minnesota. This move changed the focus and the style of her work. Taking photographs during her daily walks, she used these as the basis for her paintings. In 1995, she began to paint full time. Douglas Flanders Art and Associates represents her work in Minnesota, and her art is also handled by Milward Farrell Fine Art in Madison, Wisconsin, and HW Gallery in Naples, Florida. Lingen's art has been exhibited across the country and received several awards in juried competition, such as the People's Choice Award in 2015 at the Augsburg Alumni Exhibit in Minneapolis, the Juror's Choice Awards in 2005 at the Wayne Art Center in Pennsylvania and in 2002 at the Moss-Thorns Gallery of Art in Hays, Kansas..  She has been listed in Art in America's Guide to Museums, Galleries and Artists four times.  Her art has been on the cover of Spaces magazine in December2016/January 2017 and Zymurgy magazine in Winter 1985. Online, her art was featured in www.local-artist-interviews.com and www.sharkreef.org . She has two websites featuring her work:  www.marylingen.wordpress.com  and www.mnartists.org/marylingen . She has successfully completed both private and public commissions, such as six paintings for Children's Hospital in Minneapolis. Her work is included in public and private collections, including Target, Boston Scientific, Factory Motor Parts, Orgel Wealth Management, United Health, Whittier Clinic, St. Mary's Hospital in Detroit Lakes, Lakewood Hospital, St. Cloud State University, Ridgewater College, Northland Community and Technical College, and many others.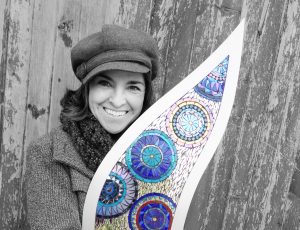 Bebe Keith
Chapel glass art
Bebe Keith is a self-taught artist living in Lanesboro, Minnesota. She works almost exclusively in the realm of public art and book projects, creating public art pieces mainly for hospitals and clinics, but also libraries, the MSP airport, an arena/event center, a university and other public spaces. Art can be very healing, uplifting, educational and fun.
"I always try to create artwork that is meaningful to the people who will interact with it. For instance, at the Minneapolis-St. Paul International Airport, I used local trees in my design. Nature is calming for people in airports, and these specific trees showcase our region so travelers can get a glimpse of the local area even if they are just passing through. I also like to include details that will invite the viewer to return, for a fresh experience each time."
Bebe Keith grew up in Hopkins, Minnesota. Always excited about art and especially drawing, she made sure every used piece of paper had a drawing on the back side. After graduation from Hopkins High School, she went to the University of Minnesota and earned a Bachelor of Science degree in Elementary Education. Bebe went on to teach elementary school for twelve years including one year as an art teacher, earning her Master's in Education from Hamline University. She also has a degree in Graphic Design from the Minneapolis Community and Technical College.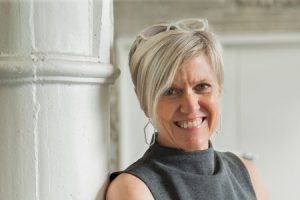 Teri Kwant
Skyway – sound and visual treatment
Teri Kwant is an award winning graphic, furniture, and environmental designer who brings an experiential focus to her design work. She is two parts design thinker and one part design doer with the heart of a research geek. Teri leads a multidisciplinary team of designers and researchers to create meaningful experience design solutions for healthcare, communities and businesses.  She is a parent of an Auggie.
"I see myself as an intellectual artist who always engages my heart in what I do and make. My goal is always to create connections through my work: connections to each other, to ourselves and to the world around us, so I will fully engage with Augsburg students and stakeholders and the surrounding community to gain insight into what would make these transitional spaces welcoming, experiential and beautiful.
"These locations are a transitional moment experientially. I understand these moments deeply, and have created solutions for a bridge, a stair, and even art experiences along a 27 mile pathway in Dakota County. I would consider both the contemplative and the movement aspects of these two spaces, and look for ways to energize them, interactively. What do you see from the skyway, or the stair, and how could a thoughtfully designed element or sequence of elements inform you and truly pull your attention to that transitional experience? Transitions give us a moment to be present, and explore what's around us. I will make the most of that moment artistically."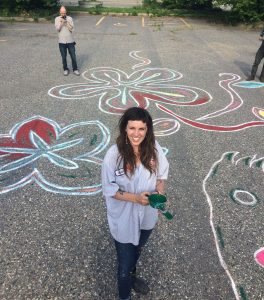 Greta McLain
Stairwell murals
With more than 10 years' experience, Greta McLain explores the ways that art can bring communities together, the power of visual language to activate voice, and the potential of art as a vehicle for hands-on organizing and educating. With a background in Chicano muralism, collaborative print and art making processes, and an interdisciplinary Master of Fine Arts (MFA), Greta has gathered a diverse toolbox of mural techniques, which she deftly employs so that each project is responsive to the skills and interests of the communities she works with, while at the same time creating a high quality work of art with rich visual aesthetics.
She has created projects in and around Minneapolis and Saint Paul, Memphis, Philadelphia, Argentina, Mexico, and France. She's produced 30 murals and 15+ community projects in the Twin Cities. She earned her BA from the University of California Davis and her MFA from Minneapolis College of Art and Design.
The work transforms blank, non-descript walls/spaces into celebrations of the people, places, histories, challenges, and riches that exist in the communities surrounding the murals. In this way, people who are simply passing through are invited to see the narrative of the neighborhood from the perspective of the people who call those places home.
"Two Augsburg interns worked with me on a large scale mosaic project, 'Junto Crecemos/Together we Grow'" in 2013, she says. "I'm impressed by Augsburg's commitment to service, its integration of community action across academic disciplines, its truly diverse student body, and high academic standards grounded in direct student, hands-on experience."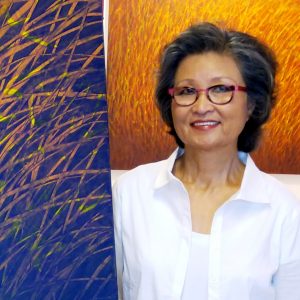 Joonja Lee Mornes
Joonja Lee Mornes has been a professional artist for over 30 years combined with former careers as an art teacher and as an architecture librarian.  Her art work has been exhibited widely in Minnesota with occasional exhibitions in other states.  She is a recipient of MN State Arts Board grants, and her paintings are in numerous public and private collections. "Seeing and being with nature always gives me relief from the stressful reality that we live in this world.  Angers, fears, violence, and many other unsettling issues surround us in everyday life.  I search for the ways that can guide us to a peace and hopeful dreams. Deeply engaged in my creative process, I demand my work to be meditative, healing, and transcendental." Mornes' work, mostly abstract landscape painting, is rooted in the Minnesota prairie we see every day. "It reminds me of the rice fields I used to see in Korea as I was growing up.  I watch and depict the movements created by the wind that sweeps away the tension." As for public collections, Mornes paintings are represented in Ridgewater Community College, University of Minnesota-Morris, University of Minnesota-Twin Cities, Mayo Clinic in Cannon Falls, Boynton Health Services, and numerous corporate and private collections. Aside from painting exhibitions, Mornes has worked in the past, with diverse artists in the community and collaborated in a dance theater production creating a scenery design and a site specific installation in the MAEP Gallery at Mia.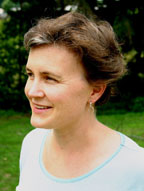 Andrea Myklebust & Stanton Gray Sears
Myklebust+Sears Studio
Myklebust + Sears have completed more than forty sculptural projects at sites across the United States since we began working collaboratively in 1993.
"We create art which connects people to places in lively, engaging and long-lasting ways.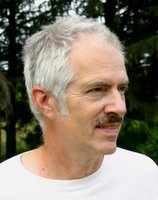 We've worked together as an artistic team for twenty+ years, completing more than sixty large scale civic projects for communities across the US."
Stanton Gray Sears is a sculptor and Associate Professor of Art at Macalester College, St. Paul. He holds degrees from the Rhode Island School of Design and Penn State University. In addition to the fine arts, his training has included significant study in architecture and landscape architecture. Andrea Myklebust is a sculptor and alumna of Macalester College. An architect's daughter, her activity outside of the fine arts has included years of grass-roots work in community development initiatives to encourage the creation of a lively, high quality public realm in our towns and cities.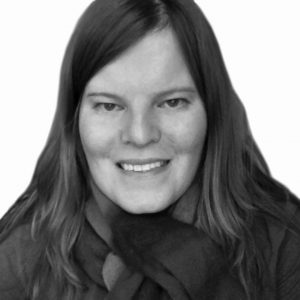 Kristen Opalinski
Kristen Opalinski is a photographer, sculptor, social activist, and communications manager based in Chicago. After graduating Augsburg in 2003 — where she studied art, design, and business — Opalinski went on to work for a decade as a designer in the Twin Cities before shifting to a career in communications. A move to South Africa in 2009 led to her role as a communications specialist with the Lutheran Communion in Southern Africa (LUCSA). During her tenure with LUCSA Kristen became immersed in the role art and communications plays in conveying messages of social justice. Kristen completed a masters in religion at the Lutheran Theological Seminary at Philadelphia in 2016, with an emphasis on public leadership and conflict transformation. She now serves as Manager for Communications in Mission Advancement at the Evangelical Lutheran Church in America. Kristen's recent projects include a short film entitled Education: Pillar of Peace—which documented the journey of a young man growing up during the Liberian civil war, a multimedia project entitled Space Invaders—which explores the ethics and moral implications of lethal drone warfare, and a photography project documenting mothers and their children throughout Southern Africa who received life-saving mosquito nets through the Evangelical Lutheran Church in America's Malaria Campaign. Kristen describes her art as, "The place where creative expression, social justice, and faith converge. I'm excited to join so many others in helping to illuminate creativity and passion throughout Hagfors Center, which will serve as a place for imagination and inspiration for generations of future Auggies."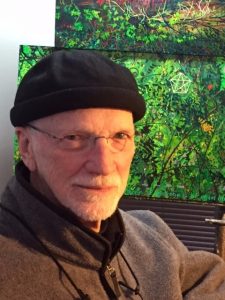 Tiit Raid
Amy Rice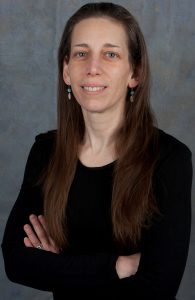 Kimberlee Joy Roth
Kimberlee Joy Roth
Kimberlee Joy Roth graduated from the University of Minnesota – Twin Cities with an MFA in Ceramics and an Art History minor in 2007. She is a 2013 McKnight Artist Fellow in Ceramics and a Fiscal Year 2016 and 2011 recipient of an Artist Initiative Grant from the Minnesota State Arts Board. Her ceramic work is in the permanent collection of the Frederick R. Weisman Art Museum in Minneapolis, MN, the Lincoln Arts and Culture Foundation in Lincoln, California and has been shown nationally in juried ceramic exhibitions. She maintains a studio in the Northeast Arts District of Minneapolis and is the Technician for the Art and Art History Department and The Catherine G. Murphy Gallery at St. Catherine University.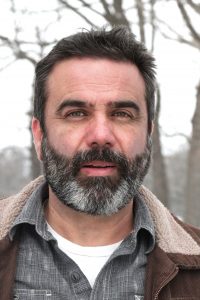 Alonso Sierralta
Alonso Sierralta's work explores the visual relationship created by combining natural and manufactured elements. This combination is meant to appear grafted and somewhat uncomfortable. This tension and the forms he utilizes are intended to reference ideas of transplantation and migration. Sierralta is a native of Chile, he studied in Nebraska, before settling in Northeast Minneapolis. He has an MFA from the University of Nebraska, he has received several awards including a next step grant through the McKnight Foundation, his work has been featured in numerous national shows, he also has public work on display at Stevens Point Sculpture Park, in Stevens Point, WI, and at Silverwood Park, in St. Anthony, MN.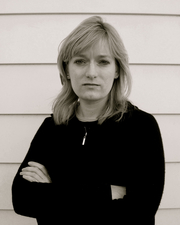 Andrea Stanislav
Learning Commons:  wood wall, glass fritting, and terrazzo treatments
"As an artist I constantly engage the public with ephemeral, semi-permanent or commissioned pubic sculpture. My strategy of engagement is an essential part of my work; the engagement will often be activated by an unexpected interaction with the artwork. I make work that is formally beautiful as another pathway by which to attract and engage viewers in the experience and ideas of the work. Fundamental to my work is engagement with light, often by using reflective surfaces."
"My hybrid practice of sculpture, installation, video, and public art, explores the architecture of empire, while being anchored in a collision of beauty and horror—dualities that intimate sublimity. Ms. Stanislav received an MFA from Alfred University, New York; and a BFA from The School of the Art Institute of Chicago."
Stanislav's work has been exhibited internationally at museums, contemporary art centers, galleries. She's the recipient of numerous awards including: 2015/16 Freund Teaching Fellowship, Sam Fox School of Design and Visual Arts, Washington University, St. Louis and the St. Louis Art Museum; a 2015 and 2014 Art-Centre Pushkinskaya-10 St. Petersburg International Residency Award, St. Petersburg, Russia; The Lower Manhattan Cultural Council 2012 Swing Space Artist Residency; New York, NY. She is an Associate Professor of Sculpture in the Department of Art, University of Minnesota-Minneapolis.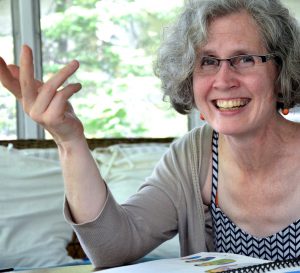 Tara Sweeney
"I begin by walking, with a sketchbook in hand, watching and listening for what slows me down and rouses my curiosity. Often it's pretty ordinary stuff. I sketch by available light, in all kinds of weather, drinking tea, waiting out the rain, eating lunch in the shade, often with strangers watching the line move across the page, both of us wondering what might happen next. I forget to take photos. I sketch to understand where I am, who or what is there with me, and why any of it matters." Saint Paul-based teaching artist Tara Sweeney has been creating with watercolor and ink for over forty years. Her debut collection of illustrated creative nonfiction, "Close to Home: Sketching a Minnesota Year," is under consideration for publication. A signature member of the Minnesota Watercolor Society and board member, she earned undergraduate degrees in studio art and design from the University of Wisconsin, and an MFA from the Minneapolis College of Art and Design. Her award-winning work is held in private and public collections. She is co-chair of the Augsburg's art department, has been teaching creative practice for the College for 25 years, and will retire May 2017.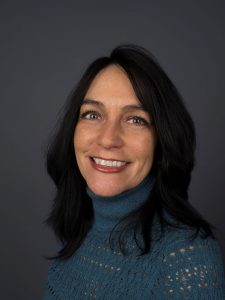 Maria Cristina Tavera
Maria Cristina Tavera, a.k.a. "Tina" is an artist, curator, researcher, and advocate for equal access to opportunities. Her bilingual / bicultural upbringing between Mexico and Minnesota has greatly influenced her work experience, writing and visual art practice. "In Mexico there is a long history of relief prints such as Guadalupe Posada whose graphic Broadsides shared atrocities for audiences interested in scandalous legends combined with actual events. My whole life I have shared stories of Mexico to those in Minnesota and visa versa. Tales told and retold evolve to potentially become legendary lore. Legends are not reliant on the stories' veracity but instead circulated to share historical phenomena, to explain the supernatural, or to provide cautionary narratives. My woodblock illustrations are meant to document narratives often told for centuries orally, and without visual representation as time passes, some may otherwise be lost.  I also enjoy making screenprints and paintings whereas the imagery is inspired by the contradictions arising from alternating realities between my two cultures, and my daily preoccupations with society's underlying expectations regarding race, gender, ethnicity, and culture."- Maria Cristina Tavera. Tavera has a Masters in Public Affairs- Leadership in the Arts from the University of Minnesota Humphrey School. She has received fellowships and scholarships from the Archibald Bush Foundation, the Smithsonian Latino Museum Studies program, the Museum of Modern Art-New York, the Minnesota State Arts Board, and the Institute of Mexicans Abroad (IME). Tavera has exhibited locally and nationally including the National Mexican Museum, the Walker Art Center, the Weisman Art Museum, the Plaines Museum and a solo exhibition at the Tweed Museum. Her work is in private and public collections such as the Weisman Art Museum, the Tweed Museum, and the Plaines Art Museum. Her writings have been published nationally and internationally by the Walker Art Center, Minneapolis Institute of Arts, as well as a book titled, Mexican Pulp Art.
Robert Tom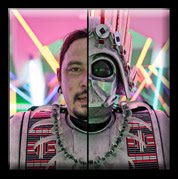 Rory Wakemup
Rory Wakemup is a Master of Fine Arts graduate from the University of Wisconsin-Madison, 2015. He received his Master of Arts at the University of Wisconsin-Madison in 2014. He received his Bachelor of Fine Arts from the Institute of American Indian Arts Santa Fe New Mexico in 2010. Wakemup is a multidisciplinary artist whose work turns the script of cultural appropriation on its head.  He has morphed his experience in Indian ceremonies with his studio art practice and has become a conduit between conceptual ideas and the materials at hand. Wakemup enjoys playing with the grey areas of what is appropriate in today's society. He was a co-founder of the Humble Experiment, Independent Student Gallery in Santa Fe, New Mexico and was on a panel for Native Underground, sponsored by the Museum of Indian Arts and Culture.  Most recently Wakemup was awarded the "Chazen Museum Prize" over 80 other applicants in the UW Madison MFA program for his MFA show "Kill the Idiot Save the Fan" and was featured on Wisconsin Public Televisions "Wisconsin Life" and a front page Article on the "Sundays Best" section of the Wisconsin State Journal.
Randy Walker
Originally educated as an architect at the University of Oregon, Randy Walker is a practicing public artist based in Minneapolis. For the past decade he has focused his artistic energies on creating large-scale sculptural work in the public realm that engages the sites, contexts, histories, and communities within which he works. Walker's work is consistently spatial in character, revealing familiar forms and spaces through experiential installation. Randy has completed both temporary and permanent commissions in Minnesota, Wisconsin, Michigan, Arizona, Pennsylvania, Georgia, and New Mexico.  Randy has received grants from the Pollock-Krasner Foundation, Forecast Public Art, McKnight Foundation, and is also the recipient of five Artist Initiative Grants from the Minnesota State Arts Board. Randy's public work has been recognized nationally by the Americans for the Arts Public Art Year in Review in 2005 and 2012. Finding ways to engage people in the process of making or maintaining artwork has been an ongoing interest. Randy has completed teaching residencies and seminars that address the art-making process as it relates to the public realm for the Plains Art Museum in Fargo, North Dakota, the Science Museum of Minnesota, and the Wormfarm Institute in Reedsburg, WI.