NOTE: Due to the weather forecast for Tuesday, November 22, the Topping Off ceremony will begin at 11:30 a.m. in Hoversten Chapel and move to the location near the construction site for viewing the final beam being lifted into place at the conclusion of the ceremony.
Augsburg College invites faculty, staff, students, and neighbors to the Hagfors Center Topping Off celebration at 11:30 a.m. Tuesday, November 22. In building construction, a topping off ceremony is traditionally held when the last beam is placed atop a structure during its construction. It is one of the industry's oldest customs and can be traced back a pre-Christian Scandinavian rite of placing a leafy branch from the tree used in construction on top a newly finished home so that the tree spirit would not be rendered homeless.  .
Augsburg's Topping Off celebration will commence in the Chapel and then move to the area outside the main gate of the construction site at the intersection of 21st Avenue South and South 7th Street to watch the final construction beam — the one signed by students, faculty, staff, and guests at the April groundbreaking ceremony — being lifted into place at the top of the Gundale Chapel.
No registration is required. The event is free and open to the public. Add this event to my Google calendar.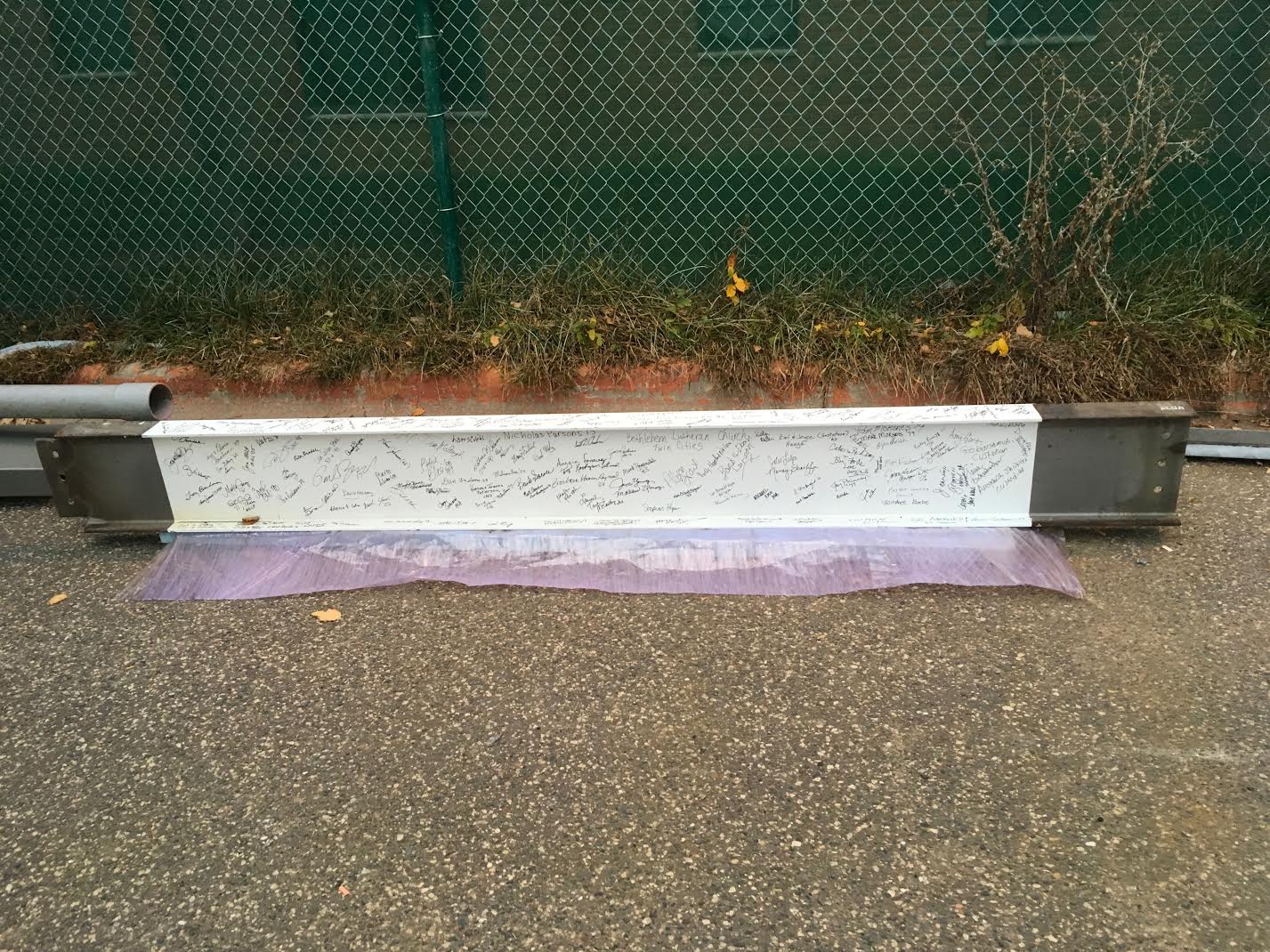 The beam that was signed by faculty, staff, students, alumni, and community members, will be the last beam installed on the Hagfors Center in the topping off ceremony, November 22, 2016.