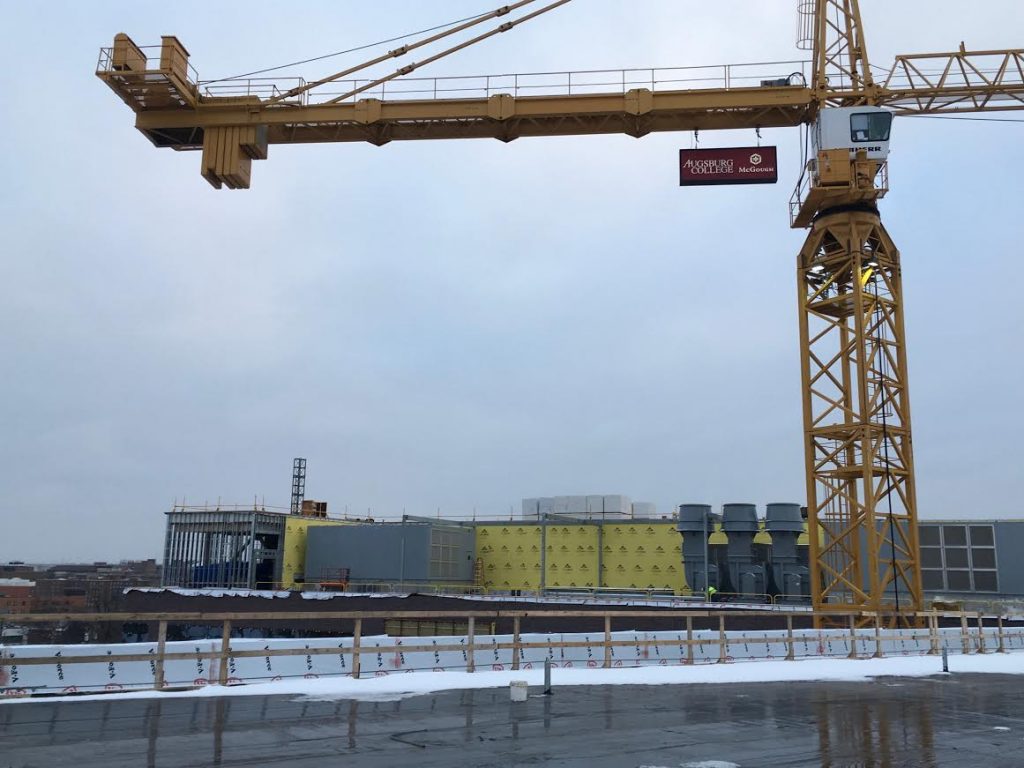 Construction Site Work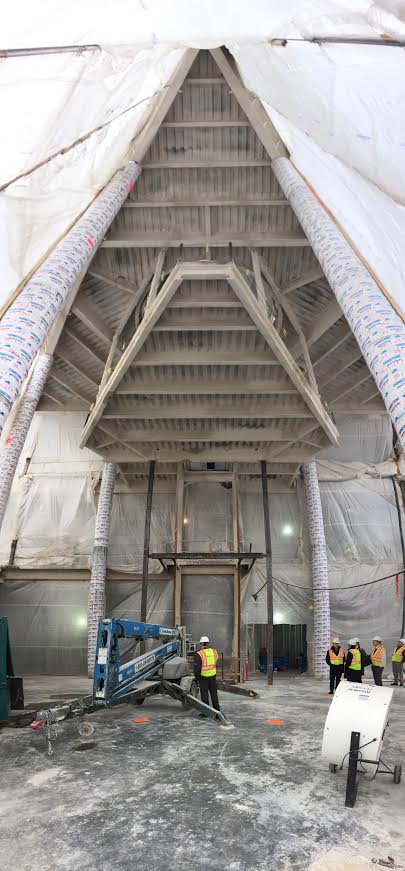 Following are the Hagfors Center construction activities for the week of January 30:
Cooling towers. Weather permitting, the cooling towers for the Hagfors Center will be set in place in the mechanical area on top of the north wing this week. (The cooling towers will be located in the open spaces in the center of the mechanical area pictured above.)
Interior work. Steel stud framing is being installed on the third floor of the west wing this week. Crews are also starting mechanical and electrical installation on the first level of the west wing and in the lobby area this week. Drywall installation begins this week on the first floor in the north wing. See the image at the right for a glimpse of how the Hagfors Center lobby area currently looks.
Roof work. Due to wet weather, no roof work was completed last week. If weather permits this week, installation of the final roofing layer will begin.
Window frames and glass. Glass and window frame installation will be substantially completed on the east side of the north wing this week (including the area south of the skyway). Installation on the west side of the north wing continues and preparation work — which involves installation of the color-accented framing — will begin on the north side of the west wing this week as well.
Brick exterior on the flexible classroom. Construction of the brick exterior for the flexible classroom began last week and is expected to continue through February.
Precast exterior brick. Crews are installing precast exterior brick on the final side — the south face of the west wing — this week. Precast brick exterior installation should be substantially completed by the end of next week.