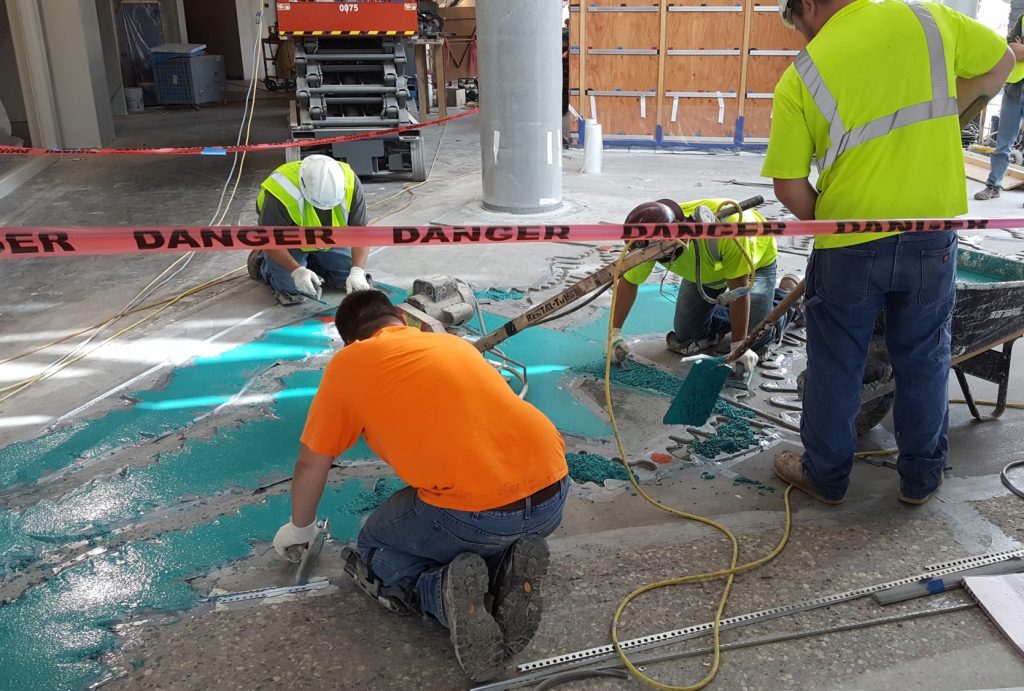 Construction Site Work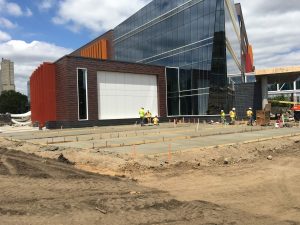 Terrazzo lobby floor. Crews began pouring the terrazzo art installation on the floor of the Hagfors Center lobby (see photo above). The artist, Stan Sears, has been on site, working directly with the construction crews for this layout and installation work. Learn more about this art work in this video, narrated by Sears. Information about other art installations in the building, is available on the sponsored artwork page of the Art and Identity web site.
Terrace and sidewalk work. Concrete pours continue this week on the charcoal portions of the main terrace. (See photo, at right, of crews working on the terrace.) Concrete pours also are ongoing for the sidewalks in the rotunda area.
Transfer to permanent electrical service. The transfer from temporary power to permanent service for the building will be substantially completed this week.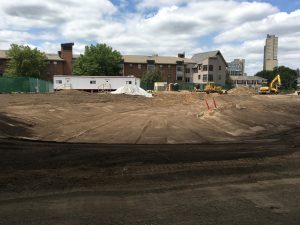 Storm water basin. Digging continues on the south side of the building for the storm water basin. The second photo at right shows how the basin is taking shape. This week, three construction trailers will be removed from the site to allow for the final grading in the pond area.