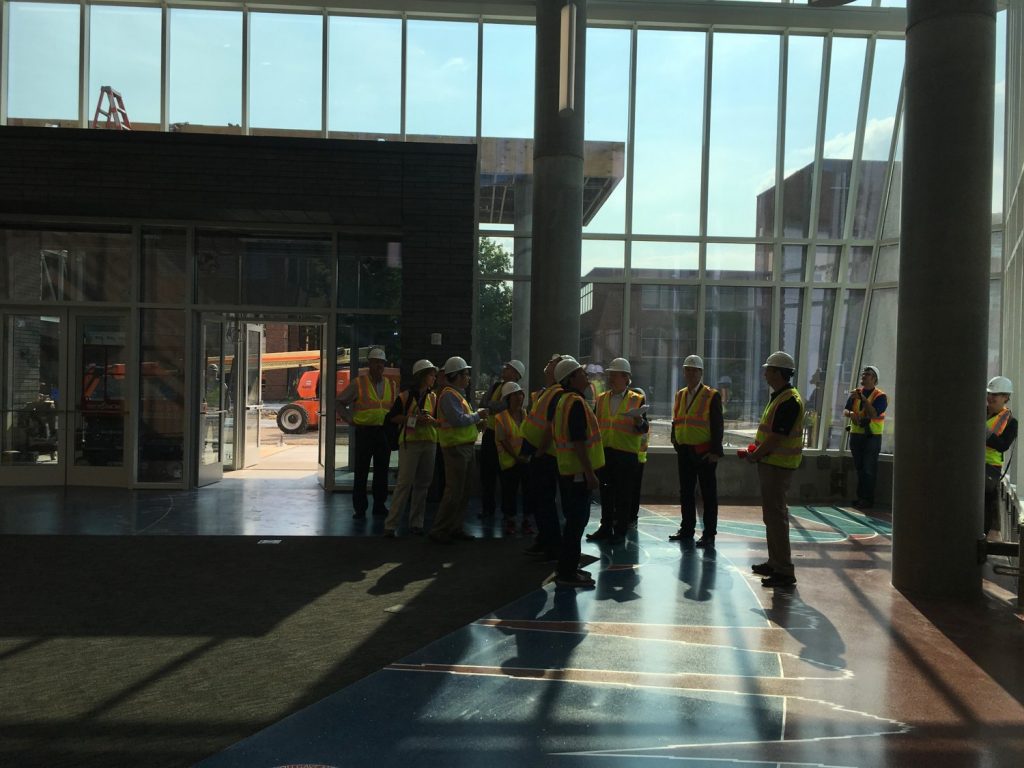 Construction Site Work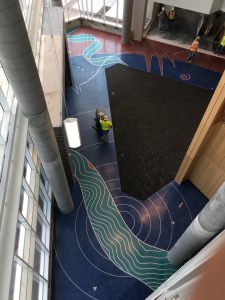 Lobby. Finishing work completed in the Hagfors Center lobby at the end of July provided a stunning entrance experience for members of the National Association of College and University Business Officers (NACUBO), who toured the building last week. (See photo above.)
The advantage of completing the intricate work of pouring the terrazzo floor earlier, rather than later, in the construction project is that it allowed time to address any issues that might have arisen. Now that the terrazzo art floor is complete, it has been covered up to protect it for the duration of the project. The photo at right shows a large portion of the terrazzo floor during the few days before it was covered.
Rooftop greenhouse. Crews are starting mechanical work in the rooftop greenhouse this week, with installation of fin tube heating.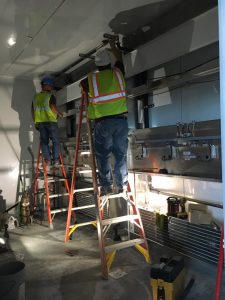 Grow rooms. Work continues on the grow rooms this week, with the installation of environmental control equipment (see photo at right). The biology department will use the grow rooms to grow plants under controlled conditions.
Roundabout. Installation of the bollards ringing the roundabout — separating vehicle and pedestrian traffic — is in process. Plans call for 21st Avenue South and the roundabout to be re-opened for through traffic for the first day of fall semester classes, Wednesday, September 6. The roundabout is visible through the lobby windows in the photo below.